Anthony Pham '19
Hang on for a minute...we're trying to find some more stories you might like.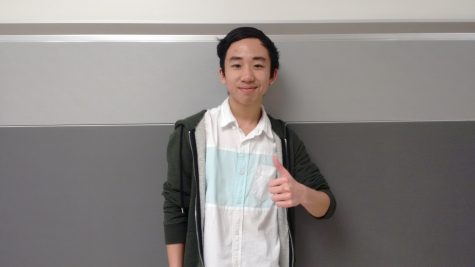 "Ballroom dancing isn't something that's common for people to do so I thought that would be something fun to join. I started at the beginning of the year. My favorite dance is swing — the one that we did at the pep rally. It's the most energetic, so it's fun. Performing was a huge adrenaline rush. It felt really, really good. I honestly wish that I could relive that because it was so much fun. I do like that it's given me a lot of confidence in dancing with people and just learning to move in that kind of way. I like the classiness of it. The people there are very enthusiastic and very friendly, so it's a nice environment. "
About the Writer
Lizzie Deal, Managing Editor
When I'm not writing articles, I am usually found playing soccer, listening to music, and watching my favorite movies over and over. I absolutely love to write, and hope to be a young adult author someday. I also have a slight obsession with books, and cannot go a day without reading something, no matter how small.