Riley Smith '19
Hang on for a minute...we're trying to find some more stories you might like.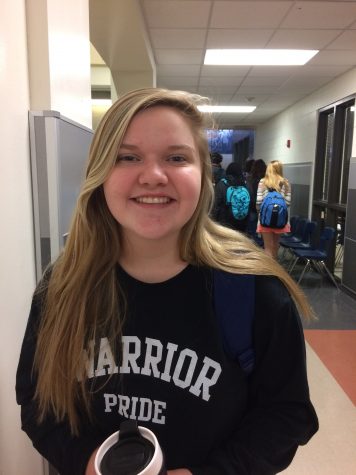 "Right now, I'm in the dance program, and I'm trying out for cheer. I'm also a part of AVID club, which is a college-readiness program. It helps you prepare for college. It helps you understand how to fill out resumes, get jobs, and makes sure you get all your volunteer hours. My favorite part is probably collaborating with my classroom and everyone else in AVID, so you get to know the freshmen, the seniors, the juniors, and a really good community."
About the Writer
Anna Chuo, Morale Officer
Besides sleeping and doing homework -- which I do a lot of -- I enjoy eating out with my friends and going bowling. When I'm out with my friends, I enjoy embarrassing them with my amazing Mazda minivan and superior dance moves. I've been known to have funny t-shirts and smashing the patriarchy.