Six Ways to Savor the Rest of Senior Year
Hang on for a minute...we're trying to find some more stories you might like.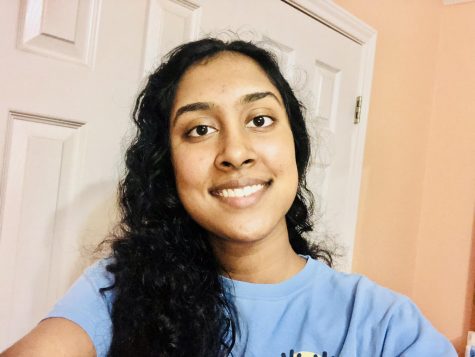 More stories from Nisha Desai
     Senior year is the most exciting year of high school, not just because there's less pressure to maintain a competitive GPA, but also because it's a time to muse about the future and what it holds.  Impending graduation means impending adulthood, and that tends to freak seniors out.  Deep questions like "What am I going to do with my life?"  and "Where will I be in ten years?"  haunt eighteen-year-old minds.  The second semester has started in full swing, and seniors might complain about how it feels like the longest five months of their lives while frantically counting the days before graduation, but the truth is, this time will be over before you know it.   Here are six ways to make sure your senior year, or at least the rest of it, is a blast:
Hang out with your friends more.

We all know the feeling of having to turn down a social invitation because we're too busy.  Piled under heaps of school work, extracurriculars, and SAT or ACT Prep for the first three years of high school, it's hard to remember a time when we invited a friend over or just headed to the mall for some chilling.  Senior year is the time to wind down, even if you still feel hampered with last-minute scholarships and college apps.  Make time for your friends because you never know where your futures will take you starting next year.  Senior year should be a time to form everlasting bonds with friends and ensure that they will be a part of your life even if you guys are at different colleges next year.     

Have a family game or movie night

You know the age-old tradition of playing Monopoly or curling up on couches in front of the TV on a Saturday night?  Senior year is the time for you to put down your homework and soak in every moment of Saturday night with the people that are most important to you: your family.  You might feel like you're done with your micromanaging parents or an annoying sibling, but you will definitely miss them next year, when you're stuck in a foreign dorm room with a roommate who may or may not want to be your friend.

Get a book from the WW library.

Westwood might be Stresswood, but you can easily relieve that stress, or the remnants of it, during senior year.  The library is not just a place for friends to congregate with textbooks or cell phones.  If you look closer, you'll see that there are rows of shelves filled with books of various genres.  Take a chance to explore the world of books in the library and lose yourself in an intriguing story!

Give some friendly advice to freshmen.

Do you see the fish in the hallway, trying to adjust their fins on the slippery path that marks the beginning of their high school journey?  They might look like little kids to you, but remember that you were there once too, even if the last 3 years flew by.  Do you remember what you felt like as a freshman, worried that you wouldn't be able to handle the pressures of high school?  Take some time to talk to some freshmen and give them some words of wisdom for the years ahead.  If you don't know where to start, maybe answer this question: "What would I tell my freshman self?"  

Explore a new hobby

Maybe you have an interest that you haven't explored yet, like playing the guitar or a sport.  It might be too late to join a high school sports team, but you can always join a club or enroll in music lessons.  Browse through the clubs on the Westwood website, and you just might find something that piques your interest, like knitting club or self-defense club.  If all else fails, make a "Before Graduation" bucket list!  Just make sure you're not doing anything illegal.

Reflect.

It's easy to let senior year fly by in a haze of anticipation and worry for the future, but slow down, reflect on the past, and consider what you have learned in your childhood, whether it's school-related or personal.  If you haven't turned eighteen yet, anticipate the responsibilities that come along with adulthood.  Next year heralds your release into the big bad world, where you'll learn (hopefully) to be an independent adult!  
Graduate knowing that you made the most of your senior year, so that you can look back on it a few years later with a smile.  Make some memories that you'll treasure for years to come!