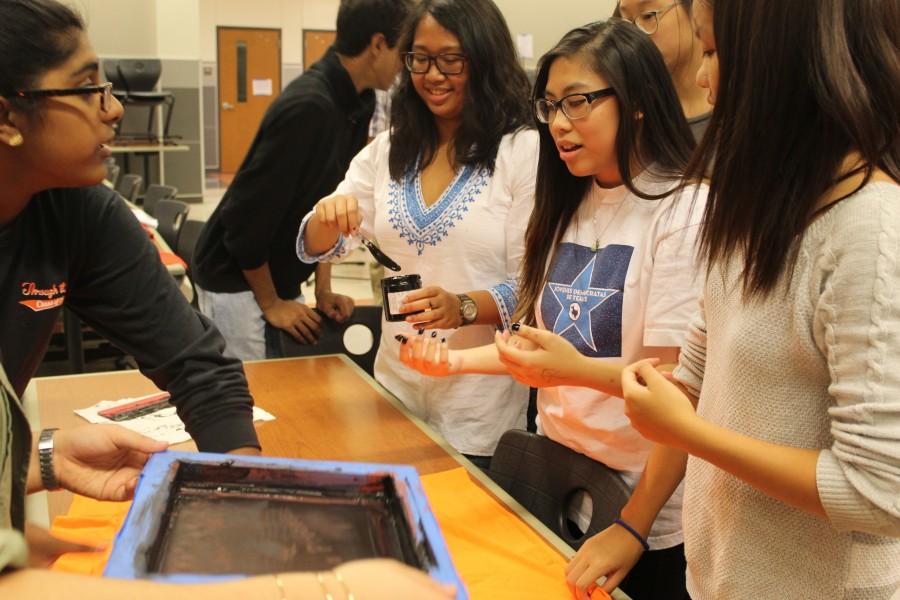 E. Lu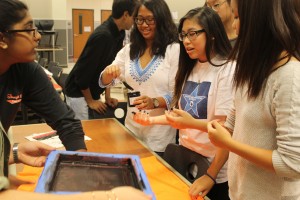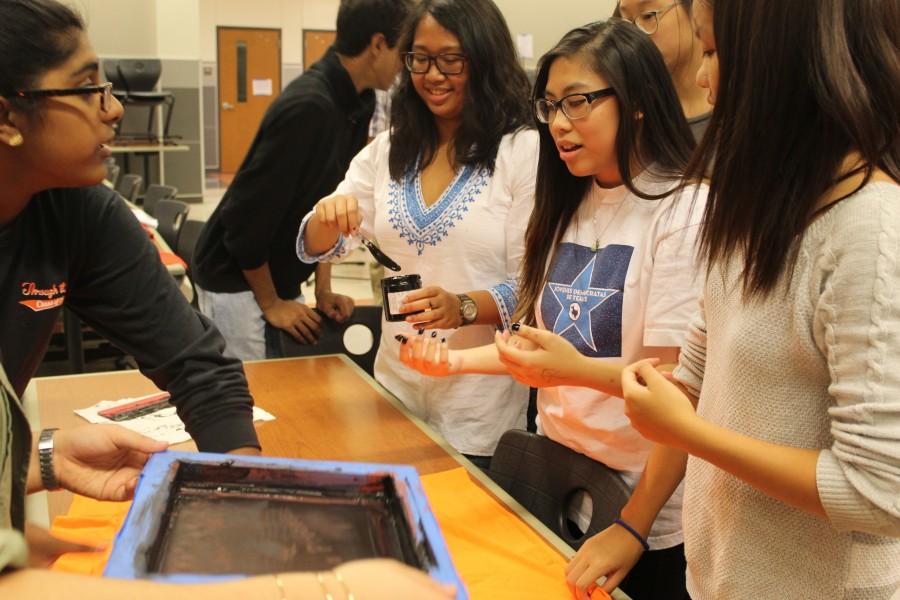 On Oct. 19, freshmen students currently enrolled in the Pre-IB program spent their afternoon creating their own unique T-shirts. The T-shirts featured a design created by social studies teachers Mr. Joshua Williams and Mr. Timothy Bray. During the event, freshmen had the chance to meet their IB mentors – juniors and seniors who had already gone through the Pre-IB courses, and are currently a part IB.
"I decided to come so I could meet students in 11th and 12th grade that are in IB, and be closer to the community," Ananthi Jayasundera '19 said.
While the freshmen waited in line to screen their shirts, juniors and seniors talked to them and gave out important pieces of advice that would help the incoming students succeed in the Pre-IB program.
"I hope to be able to shape the IB community and incoming 9th graders in a way that will make them more successful through IB," Niklas Lauffer '17 said. "I also hope to improve my ability to spread knowledge."
This was the first year the Pre-IBSO (Pre-International Baccalaureate Student Organization)  Committee organized an event like this for freshmen.
"It started with us trying to figure out a way to build a Pre-IB community, and it seems like T-shirts are the one way that different groups at Westwood build an identity," Mr. Williams said. "We thought that we could turn this IB somehow, as far as being more process over product oriented, and so we said, 'Why don't we have the students make the T-shirts?'."
Some mentors expressed how they hope to impact the community of both incoming and current IB students.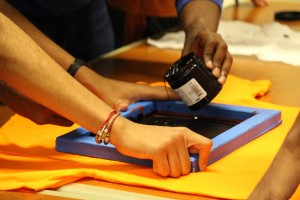 "I think the dropout rate for IB is really bad right now, and I think it's because people don't understand the nature of IB," Surya Gangavarapu '17 said. "In the past years, no one has told them what IB is and the character of the classes, and if we can convey that to the fishes, then it'll make a lot more people do IB."
The Pre-IBSO Committee has more events planned for this year, including service hours opportunities and a special activity set to take place in the spring.