Varsity Volleyball Crushes Round Rock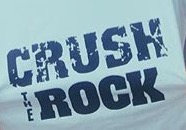 By Anna Chuo, Morale Officer
September 29, 2016
Hang on for a minute...we're trying to find some more stories you might like.
On Tuesday, Sept. 27, the varsity volleyball team won all three sets against the Round Rock Dragons girls' volleyball at Round Rock High School. It was an exciting game for the Lady Warriors since they hadn't won against Round Rock's volleyball team at Round Rock in seven years.
"It was amazing," Ashlyn Hill '17 said. "Because last year we went and lost against them in the last game in districts that lost the undefeated district champs. We lost district champs to them last year and defeating them in three was crazy and really exciting and very accomplishing."
The first match ended with a score of 19-25 with Westwood winning, then 18-25 and the final round was 13-25 for Westwood, giving Westwood it's well-deserved win.
"As a team, I think we all work together really well," Cara Dolbear '17 said. "We kept our heads up even when at the beginning we didn't start as strong as we'd like to, and we kept pushing and gained the momentum, we improved the score each set."
The varsity volleyball team will play the Pflugerville Panthers on Tuesday, Oct. 4 at Pflugerville High School at 6:30 p.m..