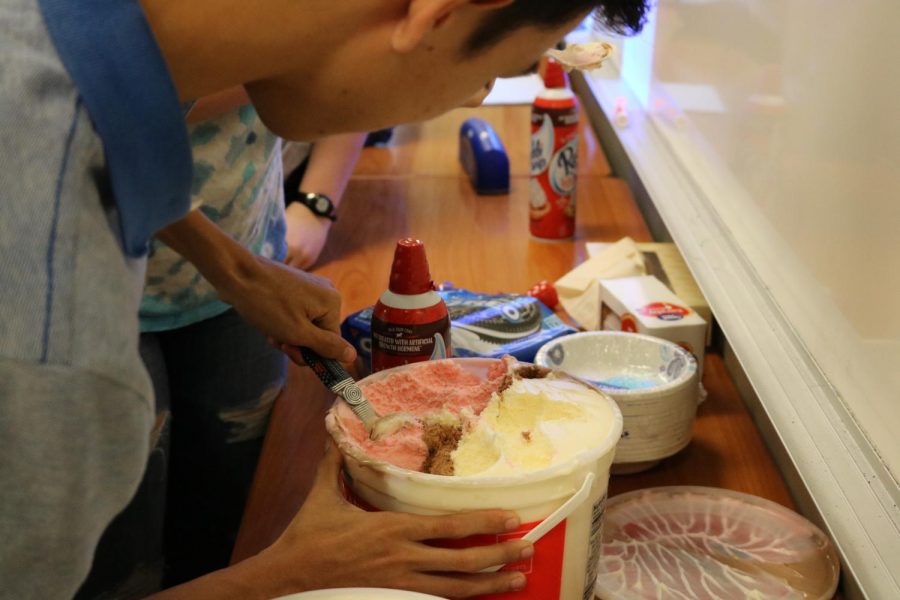 Alex Reece
The American Sign Language (ASL) Club provided attendees with ice cream in their latest club meeting on Wednesday, Oct. 4 to discuss future club related events.
Club President Colin Lynch '18 started the night by having members vote on designs for this year's club t-shirts, as well as on what events the club will be hosting and attending. While they plan to be hosting their own district wide ASL social, the club will be attending Stony Point's on Tuesday, Oct. 24. In past years, ASL club has been active in many events related to the deaf community. Last year the club held a canned food drive for a soup kitchen that gives to the deaf here in Austin. Members also recently attended the homecoming football game at Texas School for the Deaf.
"We had an ice cream social because we want tons of people to come join and be a part of this great opportunity," Lynch said. "It's a great chance to meet the kinds of people who are right under our noses."
According to the club officers, those interested in ASL club are welcome to join and don't need to know sign language. Club fees are $10 and are due Friday, Nov. 10.
"I love how inclusive it is even for people that don't know ASL or aren't in the class," Ashlea Harmon '18 said. "ASL club rocks."