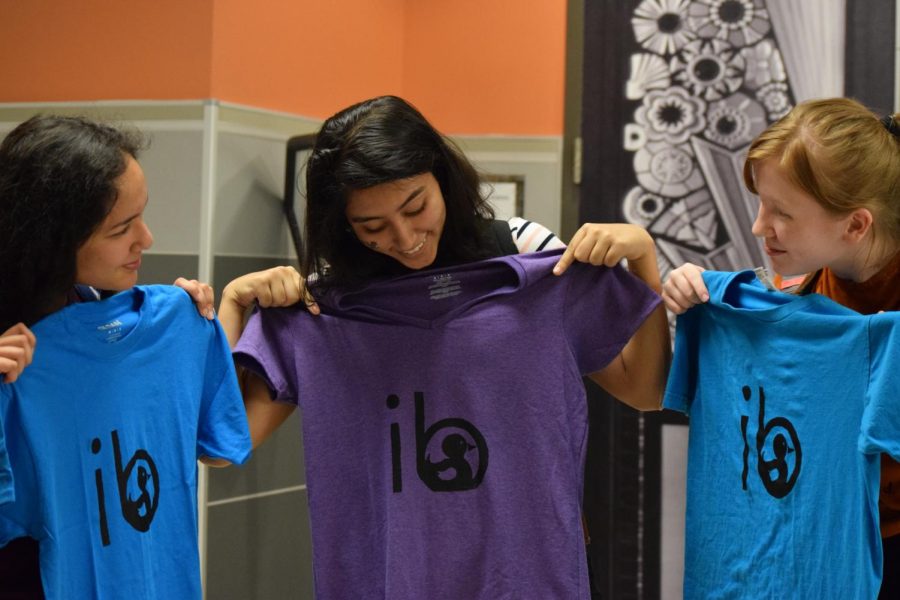 Kathryn Markovitz
The International Baccalaureate (IB) program kicked off the year with an ice cream social for students who are currently in the IB pathway. The event was held in the atrium and patio right after school until 5 p.m. on Friday, Aug. 24.
The IB program at Westwood aims to make students inquirers, thinkers, communicators, principled, open-minded, and balanced. IB not only teaches students academic skills, but also how to approach their learning and understanding what they need to know. Their mission statement states that "[the IB program is to] encourage students across the world to become active, compassionate, and lifelong learners who understand that other people, with their differences, can also be right."
"Events like these are held so that IB students can connect as a whole community outside of the classroom," IB Coordinator Stephanie Childress said. "IB focuses on the whole person, we care about personal development as much as academic development. Students sign up for IB to engage in an educational experience, and events like these help us demonstrate our program's mission of being caring and understanding of each other and who we are."
The teachers offered ice cream and popsicles to students who attended. Those who didn't have time to stay for the event could grab their sweet treat and go. People who stayed could enjoy the live music by the UkuleYAY Club and get their own T-shirts screen printed with the IB logo with a duck.  
"It's really fun to get together in an event like this, and it makes us a community, unlike other classes," Maanasa Cherukuvada '19 said.
The next IB community event is the IB Grateful Gathering in November. There might also be another live music event held in the beginning of October.
"We put on a series of events through the year where IB Prep and Diploma Programme students interact together with our IB teachers, and it's great to see the full range of our program," Ms. Childress said.