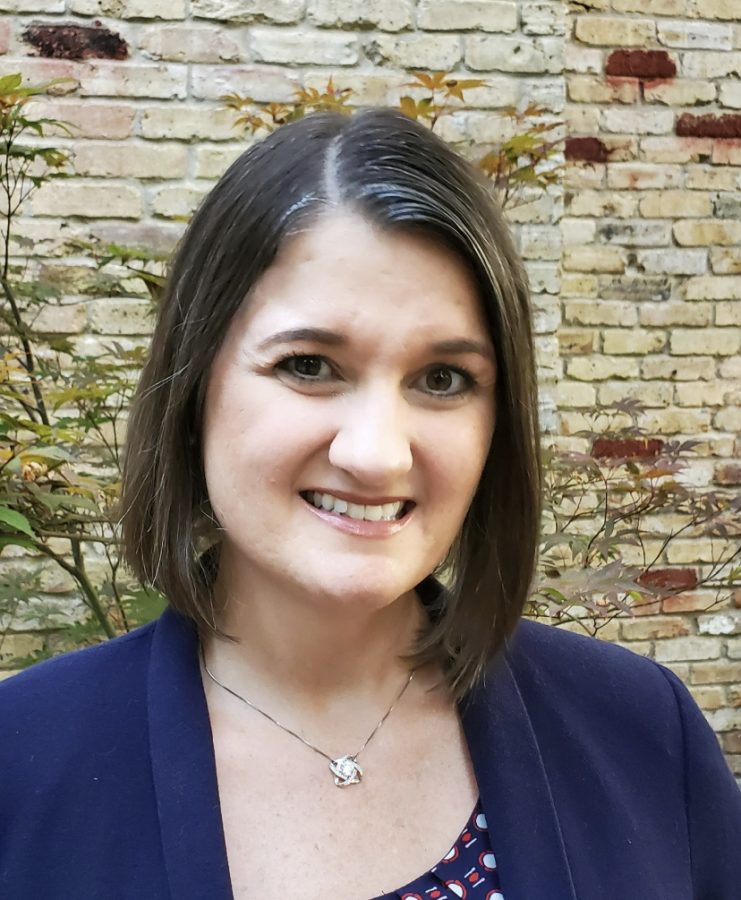 Mary Bone
As the November election approaches, candidates running for local and national office are rounding up undecided votes and trying to put their best foot forward for the final push. A mother of two children, a Ph.D. from Stevens Institute of Technology, and a NASA Systems Engineering consultant, Dr. Mary Bone will face off against Cornell Woolridge and Lacey Mase for the RRISD Board of Trustees Place 2 position. 
Dr. Bone has taken an active role in RRISD for several years now, from serving as a middle school PTA president to participating in the RRISD Community Bond Committee. Her campaign focuses on financial accountability, safety, and community voice. She believes that her experience with several different roles will be of great value to the board and the district.
"I have diverse leadership experiences as a mom, professor, researcher, consultant, engineer, president of a corporation, volunteer, mentor, and coach," Dr. Bone said. "As a systems engineer, I am a trained problem solver that can handle complex decisions where multiple factors and stakeholders must be satisfied. I am skilled at formalizing decisions and driving effective solutions through oversight. My career requires me to be a team player able to compromise, stay on task, and work with diverse groups."
Dr. Bone has addressed the most pressing issue of COVID-19 and the opening of schools in her campaign as well. She wants to ensure the mental and physical safety of all children in all environments during these uncertain times. However, Dr. Bone's main focus for the upcoming election is the accountability of the district, board, and school administrations. She would like to see more transparency in the decisions made by the leadership in order to better serve the parents, teachers, and students of RRISD.
"My policies will be data-driven with focus on accountability," Dr. Bone said. "I am highly skilled at making policies that can ensure multiple stakeholders have their needs met and I plan to create policies that allow every student to be successful in RRISD. I will support policy that is friendly to the community and allows parents to be advocates for their children's education. I will also support policy not only locally but also at the state level that works to fix school funding and to keep local tax dollars local."
Additionally, Dr. Bone has voiced her opinion on closing the achievement gap between students throughout their education. She has consistently mentioned that she would like to "see" every student and ensure their success. One of her goals prior to the pandemic was attempting to visit all 55 school campuses and their surrounding areas to obtain an understanding of their diversity in order to implement more inclusive policies for the board. Even during the pandemic, Dr. Bone wishes to engage the entire community in the decision-making process of the district.
"I think education is one of the greatest gifts we can give our children and community," Dr. Bone said. "I have personally seen education open doors and opportunities and I want to make sure every student in RRISD is able to achieve their educational goals. I have seen the direction of RRISD change over the past few years and when our district grade changed from an "A" to a "B" I realized that the district could use more accountability of the administration and better policies that assure success for all our students. With my extensive experience with policy and accountability in my daily work, I wanted to bring that to the board to help our community thrive."
In addition to her extensive policies, Dr. Bone has discussed the importance of the Board elections and their impact on the management of schools. Due to the fact that school taxes account for nearly 55% of a homeowner's yearly property tax bill, she believes that it is important for parents to educate themselves on school funding. Furthermore, Dr. Bone talked about how the trustees are responsible for setting the direction and goals for the district while relaying ideas effectively to the RRISD community, which are other important factors to consider when choosing a candidate.
"Westwood High School and feeder schools, I want you to know that I see and hear you," Dr. Bone said. "I heard in the 2018 bond committee and during my campaign how many in the Westwood feeder pattern feel not heard or considered by the district.  I have many friends across the Westwood HS feeder pattern and know that each of your campuses are unique and have unique needs. I will work with your community and ensure your voice is heard and that your unique needs are satisfied."
Dr. Bone's opponents, Ms. Mase and Mr. Woolridge, have different priorities for their campaigns. Ms. Mase is centered around teacher support to drive student success, while Mr. Woolridge has given equity in education the most weight. Trustee positions for Place 1, Place 6, and Place 7 are also in the running this year, and more information on all of the candidates can be found on the RRISD Board of Trustees website.