Why You Should be Listening to Zayn Malik's 'Nobody is Listening'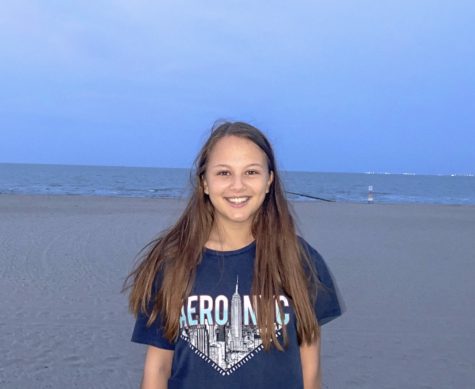 More stories from Amy Simon
From selling out stadiums worldwide alongside ex-bandmates from One Direction, modeling for GQ Magazine, recently having a child with model Gigi Hadid, and releasing three studio albums, Zayn Malik has done it all. The English singer's evolution as a multifaceted artist is one that unfolded under the watchful gaze of the public eye. His most recent project, an album titled Nobody is Listening, contains 11 tracks filled with love ballads and soft tracks. Unlike his previous two albums, this stripped-back album shows a more tender side to Malik and leaves room for him to show off his high vocal range. 
The opener, Calamity, ushers listeners to venture inside Malik's mind, one filled with self-deprecation. The soulful piece revolves around his relationship with Hadid and his baby daughter, while also taking a glimpse into the past ten years of his career. With tender piano chords, Malik repeats the words "nobody is listening" showing how even with a spotlight constantly being shown on him, he feels nobody is listening to what's on the inside.
Following Calamity is Better, a soft and schmoozy song featuring a fuzzy-toned drum beat. The song talks about open communication: a necessity in an ardent relationship. Malik's intended mumbling throughout the song shows musicality and style without being too overbearing.
Next is Outside, one of my favorite songs on this album. The rapturous track easily captures the sentiment of always being in your head and hoping your lover will take you back despite all of the mistakes the partner has made. When listening to the first two songs on the album, I felt a little displeased that Malik's vocal range wasn't shown off enough. However, this song changed my stance on the subject when the chorus began.
Continuing is Vibez, a song that just slightly raises the pulse compared to the songs prior. The over-warped instrumentals create a compulsive sound that perfectly resonates with Malik's style and tone. The song begins with a catchy chorus which then repeats after the verses. It's an easy song to get stuck in your head, and it's not one that sounds overplayed after listening to it on repeat.
Malik's first collaboration on this album is with Sydney Loren Bennett, who goes by the stage name Syd. The song, titled When Love's Around, describes Malik's relationship with Hadid. The couple started dating back in the fall of 2015. While they've had a fair share of breakups throughout their relationship, the couple got back together at the end of 2019 and welcomed their first child in September 2020. The lyrics "I need you in my life / Yeah, you could be my wifе for real / Only takes a woman / To show you what it means to lovе" envisions a future with the woman he loves, perhaps indicating that Malik wants to marry Hadid.
Malik's second collaboration on this album is with English rapper and songwriter James Devlin, who goes by the stage name Devlin. Windowsill starts off strong with hard-hitting beats and understandable metaphors, but ends with a disappointing rap that sounds like it was written by an emo middle school boy on Soundcloud after dealing with a breakup. Additionally, the prurient lyrics don't fit in with the rest of the songs on the album. The style is very similar to songs on Malik's first album, Mind of Mind.
The album ends with River Road, a gentle pop ballad that perfectly sums up the album. Malik describes the sadness after being let down in a relationship and questioning where life will take him next. When harboring these feelings, he tends to lean on his significant other's shoulder for support. This song feels more mature than the other pieces in the album and showcases a rare, vulnerable side of Malik not usually seen on social media. Malik has such a raw talent for finding unique ways to convey emotions and I wish there were more songs like River Road on this album.
This album is definitely a step up from Malik's previous two albums. There's more clarity here, and the maturity in his lyrics have improved. The album is wrenchingly intimate and warmingly exuberant, two of his best qualities as an artist. Although Nobody is Listening has its flaws, the positives outweigh the negatives and show that Malik is continuously testing his power and vision in the world of music.