Jeremy Zucker and Chelsea Cutler Unite in Perfect Harmony With 'brent ii'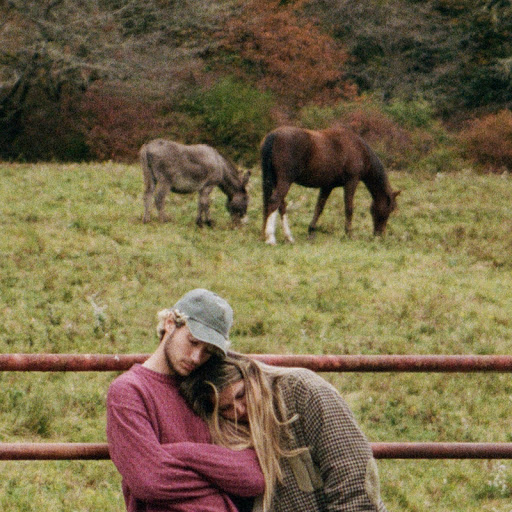 Following the release of their album brent, artists Jeremy Zucker and Chelsea Cutler return with brent ii, the second chapter of their vulnerable joint musical journey. The EP, released on Friday, Feb. 5, contains five songs filled with varied sentiment.
The album begins with this is how you fall in love, a duet laden with melodies, reminiscent of a sweet lullaby. With a passive and tender narrative topped with evocative imagery, this song shows the simplistic beauty of falling in love without going into further intricacies. Zucker and Cutler's authentic voices fuse with each other, cultivating a beautiful blend of harmonies in a nuanced fashion.
this is how you fall in love seamlessly leads to parents song, the second duet in the EP. The song makes me want to hug my parents a little tighter as it describes the connection between parents and their children. Once again, Zucker and Culter's vocals go hand-in-hand creating a truly lovely chorus with a bridge section closing the song in a meaningful yet mature way.
The third track in the EP is emily, an anthemic duet piece with a rhythmic guitar sound in the background that's more noticeable than the first two songs. Zucker and Cutler both take the lead in their respective pre-chorus sections before solidifying the piece with a layer of melancholy verses. The light-heartedness of the previous two songs diminishes as emily tackles an honest reflection of the hardships of a relationship.
Zucker and Cutler wrap up the album with two solo pieces, brooklyn boy and the stars. brooklyn boy allows Zucker to showcase his stunning vocal range. His ethereal voice on top of his serene lyrics act as a smooth, chocolate coating surrounding a perfectly hand-picked strawberry. Cutler's angelic voice adds a simplistic yet elegant finish to the album. It's simply beautiful, from the well-defined instrumentals to the beautiful lyricism.
The exquisitely sounding EP that was completely written, recorded, and produced by Zucker and Cutler is the living proof that their indisputable chemistry is unlike any other. Both artists bring such vulnerability and maturity to their music. The welcoming addition of brent ii is the perfect way to start off the year. The plethora of topics discussed  in the album creates such unique perspectives and stories not usually seen throughout other pop albums. I can't wait to see what both artists can achieve in the future as I know it will be a bundle of pure bliss.