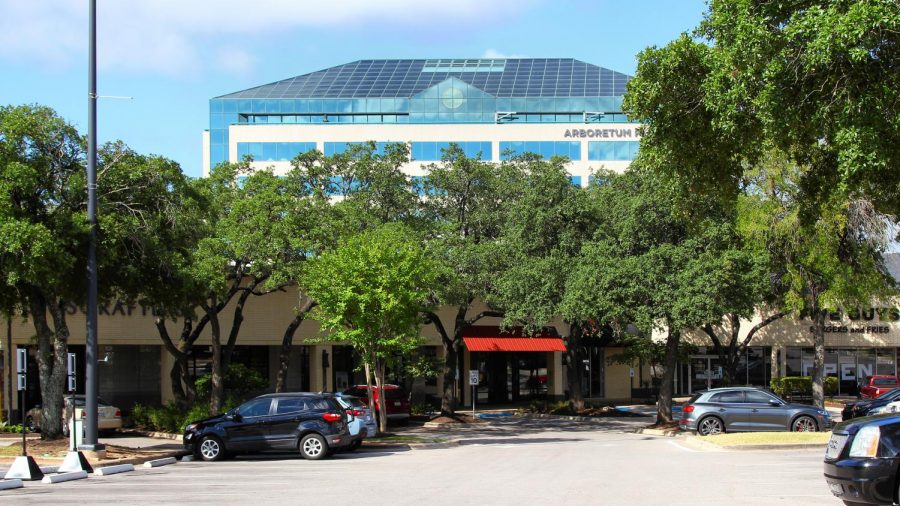 Larry D. Moore
On Sunday, April 18, two women and one man were pronounced dead at a shooting scene located at the intersection of Great Hills Trail and Rain Creek Parkway. The incident was reported at 11:42 A.M. Former deputy with the Travis County Sheriff's Office (TCSO) Stephen Nicholas Broderick has been charged with the crime of the event.
The incident was initially believed to be an active shooter situation, prompting the FBI to start an investigation. However, authorities later classified the situation as a domestic incident. In a media update from near the location of the shooting, Interim Austin Police Chief Joe Chacon noted to the public that Mr. Broderick had been found guilty and arrested.
"Obviously this is a tragedy. We have people who have lost their lives here," Mr. Chacon said to the Austin American-Statesman. "We'll do our best to get this person in custody and hopefully with no more loss of life."
The victims were identified on Monday as Broderick's ex-wife, as well as two teenagers, Mr. Broderick's step daughter, Alyssa Broderick and her boyfriend, Willie Simmons III. Tasha Stafford, a good friend of Broderick, spoke to KXAN about the fun memories she had with her. 
"She always had a smile on her face, and wanted to go out and do stuff," Stafford said. "Hopefully they let me wear her jersey next year for basketball, and go all out for her because I know that's what she'd want me to do."
Many bystanders reported to Kvue about what they saw. Brenda Torres, a resident at the Arboretum Oaks apartment complex, said that she was on her way to the Domain when she noticed the commotion surrounding the Arboretum at about 11:45 A.M.
"As I'm driving, I see cop car after cop car after cop car with the lights on headed towards where I'm coming from," Ms. Torres said to Kvue. "And so that's when I'm starting to get suspicious. As I was driving by, I saw all the people sitting outside at Starbucks starting to get up and run off. I feel angry. I feel angry that this keeps happening. I feel angry at the complete disregard for human life. And I feel angry that this is just another day in the United States."
While some residents living near the event were not at home during that time, many others locked themselves and their family members inside. Lilly Dodson, who lives in a subdivision near the event, told Kvue that her family had to shelter in place for several hours while she was at work.
"When I got here, the helicopter was landing and then they took off again," Ms. Dodson said. "It's unfortunate that we had so much gun violence in the past two or three months. Where I work the flag is constantly [at] half flag because there is always something going on."
In addition to many residents near the incident speaking out on the issue, many government officials released statements mourning the event. Austin City Council Member for District 10, Alison Alter, made a statement on Saturday urging "state and federal leaders to treat gun violence like the public health crisis it is." 
"We await more details, but common sense gun violence prevention is possible & it is necessary," Ms. Alter said. "Prayers are not enough. We need state/federal leaders to treat gun violence like the public health crisis it is."
Mayor Steve Adler also made a statement discussing the same topic and provided information on ways his team was improving this ongoing issue.
"Today's tragic events are yet another illustration of the gun violence epidemic plaguing our nation and underscore that our state and US Senate leaders must do better," Mr. Adler said. "We must learn from today's events to prevent another gun death at the hand of an abuser. We must do even better. Just this year in Austin, we put $2 million of the city's budget towards family violence shelters and over $500,000 for survivor counselors because like cities all across the nation we have seen an increase in violent domestic crimes in recent years."
Authorities have since then lifted the shelter in place order. In addition, Mr. Adler has urged the public to remain safe. For more information and possible updates, visit the CBS News website.