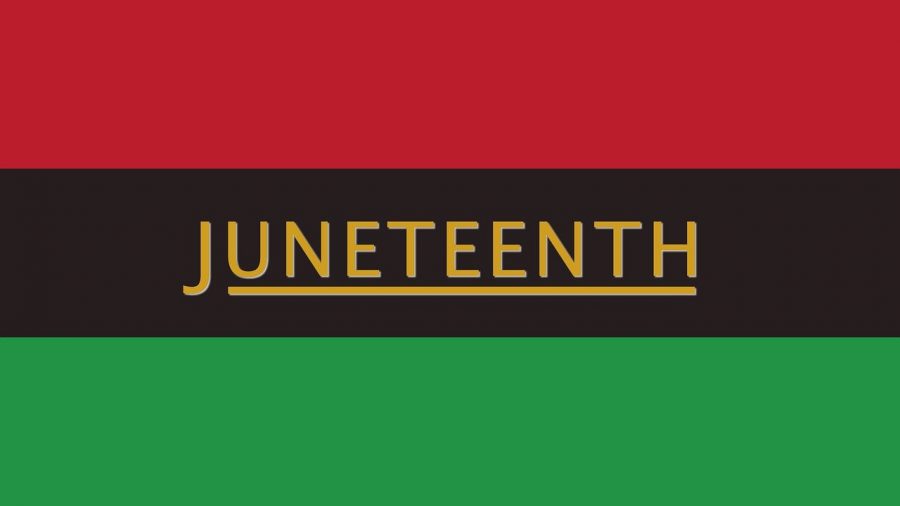 On Thursday, June 17, President Joe Biden signed the Juneteenth National Independence Day Act, which established Juneteenth as a federal holiday. Falling on June 19, the holiday celebrates the end of slavery in the U.S. and commemorates the day Union Army major General Gordon Granger proclaimed all slaves in Texas free. 
"By making Juneteenth a federal holiday, all Americans can feel the power of this day and learn from our history, and celebrate progress and grapple with the distance we've come, [and] the distance we have to travel," President Biden said.
Behind Juneteenth is a complex history; months after the end of the Civil War, on June 19, 1865, General Gordon Granger of the Union Army went to Galveston, Texas, and issued General Order No. 3, announcing all slaves in Texas would be free. At the time, there were more than 250,000 slaves in Texas. This announcement happened around two and a half years following Former President Abraham Lincoln's Emancipation Proclamation, which was issued on January 1, 1863. The enforcement of the Emancipation Proclamation generally followed battle lines, meaning the news of it reached everywhere but Texas by the end of the war.
The announcement, however, didn't automatically ensure total freedom for all former slaves. Plantation masters decided how and when to announce the news, usually waiting for the harvest, or for the government to arrive. Freed slaves, with the help of the Freedmen's Bureau, established a date to rally around, and they celebrated the first Juneteenth the following year in 1866. Black Texans celebrated by gathering lost family members, measuring their progress against freedom, passing on self-improvement and racial uplift to subsequent generations, and more. 
Though this day hasn't had much acknowledgement in American society, there has always been a push for its legislation, especially in the '80s and '90s. In 1980, Texas became the first state to legislate Juneteenth as a state holiday as a result of the efforts of State Representative Al Edwards. Leaders gathered at Christian Unity Baptist Church in New Orleans in 1994, and successfully increased the number of organizations that honored Juneteenth. . Reverend Ronald Meyers, the founder and chairman of the National Juneteenth Observance Foundation, went on to campaign for Juneteenth to become a national holiday, and for all 50 states and territories to recognize it as a state holiday or observe it. 
Opal Lee, a prominent advocate for the legislation of Juneteenth, was acknowledged by both President Biden and Vice President Kamala Harris. Ms. Lee, who walked from Fort Worth to Washington D.C. in 2016 in order to campaign for the act, flew there once more to push for Juneteenth legislation the week Congress reintroduced the Juneteenth National Independence Day Act.
"We've got all these disparities that we've got to address and I mean all of them," Ms. Lee said. "While we've got some momentum I hope we can get some of it done. We can have one America if we try." 
It is worth mentioning that Congress passed resolutions honoring Juneteenth in the past, but only considered making it a national holiday since 2020. In the height of the protests against antiblack racism and police brutality  last year, Representative Sheila Jackson Lee and Senator John Cornyn, both from Texas, were sponsors of this bill. Rep. Jackson Lee and Senator Edward Markley from Massachusetts attempted to introduce this bill , but Senator Ron Johnson from Wisconsin blocked it as he thought another day of paid leave for workers cost too much. In 2021, however, he didn't block it, and the Senate passed the bill on Tuesday, June 15. The House then approved it 415-14 on Wednesday, June 16. 
"One thing about national holidays [is] they help educate people about what the story is," Ms. Jackson Lee said. "Juneteenth legislation is a call for freedom, but it also reinforces the history of African Americans. We've fought for this country. We've made great strides, but we're still the victims of sharp disparities."
Juneteenth has been celebrated with parades, picnics, and music throughout the years. Now, as a federal holiday, people can celebrate by educating themselves about the history of Black people through resources such as the National Museum of African American History and Culture. Although Juneteenth is there, problems like disproportionate incarceration and the racial wealth gap still exist. Some activists think that Juneteenth shouldn't be a substitute for action, and others think it's an important first step.
"I see it as a part of a larger strategic push and a larger cultural push to not allow our memories to atrophy, to make sure that we don't repeat the mistakes of the past, and that there's actually a plan to repair the harm that has been visited by a significant portion of the American citizenry," Community Activist and CEO of New Georgia Project Nsé Ufot said.