As Theatre Program Returns From Virtual Setting, Togetherness is at the Heart of Rebuilding Efforts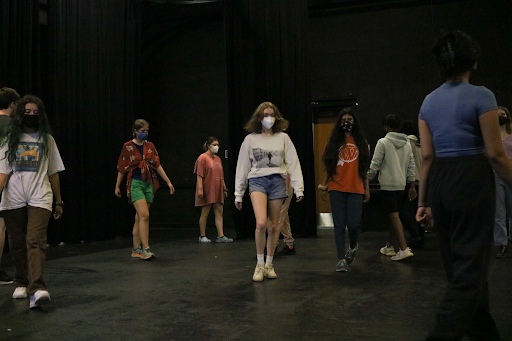 While students continue to adjust to the start of a new academic year, the theatre community is preparing to bounce back from last year's virtual challenges.
"We just want to make sure everyone is as comfortable as possible being back here and working on theatre, which is a very vulnerable thing to do," Assistant Theatre Director Mr. George Franco said.

The theatre program is putting a heavy focus on ensuring the comfort of all students this year as they return to normalcy. A special emphasis is being placed on sophomores who have only experienced virtual high school theatre, which varies greatly from in-person theatre. 
"This year is very much just getting [sophomores] out of their shells and getting them adjusted to being social," Mr. Franco said. "It's a different challenge, but a challenge we always face. There's always kids who are more reserved and more introverted. In the theatre, we make sure everyone feels welcome, open, and not scared to share."
Some challenges posed by virtual theatre meant teaching certain skills while also leaving out others that weren't able to be taught virtually. Most theatre classes didn't differ between virtual and in-person students, but in-person tech theatre students got to do hands-on activities that could not be done online. 
"Virtual theatre had to emphasize skills that happen in live theatre, but we primarily focused on some and neglected some others," Mr. Franco said. "Those skills that were neglected are really getting tested now that we're back to in-person."
But the virtual setting wasn't necessarily a bad one for students. While they didn't get to participate in live performances and hands-on activities, they still learned certain aspects of theatre and tested certain skills. 
"Last year, we didn't really get to do the full theatre experience, especially since it's something that would usually be done in-person, but I think overall it was still a good experience because it's hard to make theatre boring," Skylar Horanzy '24 said. 
With the recent spike in COVID-19 cases and the Delta variant posing potential concerns for in-person instruction, the theatre department is still taking measures to ensure the safety of students and the community. As such, the Fall production of The Tempest will be hosted outdoors as an extra precaution. 
"We have the mentality, [knowing] we created art during a very difficult year, so this year, we've already done and learned a lot of how to handle [COVID-19]," Mr. Franco said.
One thing that students were not able to do much of last year was live performances. Live theatre is a large part of the program, and being in-person again allows the theatre to continue those performances.
"Live theatre is our home," Mr. Franco said. "Virtual theatre is a very different task than in-person, beautiful, live theatre."
Community is important to the theatre program, and that will be critical to those who are returning from a virtual theatre setting last year. Theatre is known to foster an inviting environment for all students, and according to Mr. Franco, "community means everything."
"The theatre community is somewhere where I've genuinely always felt welcomed," Horanzy said. "I think one of my favorite things about theatre is the fact that I've never seen somebody do theatre and feel out of place."
The process of rebuilding the theatre program as it was before virtual learning will involve increased efforts, mainly in making sure everyone is comfortable. 
"We have to double our enthusiasm," Mr. Franco said. "It's like a heightened experience of theatre because of everyone not being around each other for so long. We're just making sure everyone is comfortable every step of the way."
Leave a Comment
About the Writer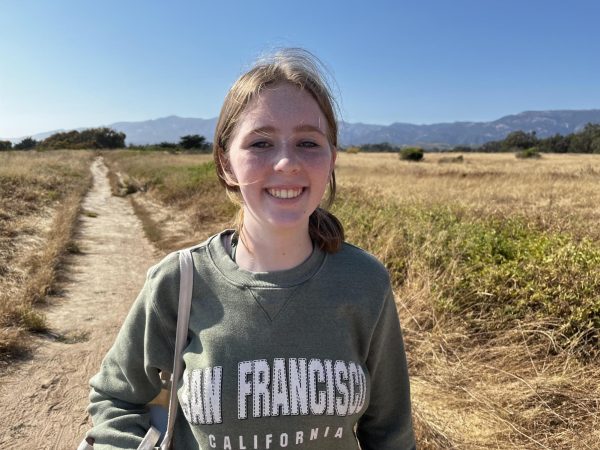 Hannah McDonough, Horizon Assistant Editor
Class of 2024

I am so excited to continue working on the Horizon this year! Aside from writing and reporting, some of my favorite things to do include...