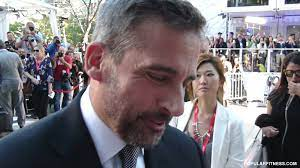 Peter Kudlacz
To give some context about the Academy Awards, I'm going to liken it to an NFL situation. The Oscars are like the Pro Bowl, and the amount of actual analysis that seems to go into the selections seems to be getting progressively worse. Similar to Xavier Rhodes getting picked in 2018 after having one of the worst seasons by a cornerback, actors like Jeremy Renner are getting nominations for mediocre performances above certain actors that have been at a phenomenal level for years. Below is a list of just a few of the actors who have been snubbed from getting the golden statue.
10. Jim Carrey
Notable films: Eternal Sunshine of the Spotless Mind and The Truman Show
Despite being a very critically acclaimed actor, Jim Carrey has never received a nomination for an Academy Award. I must admit, Carrey is not one of my favorites, but there can be no doubt that Carrey is one of the best actors working today.
Eternal Sunshine of the Spotless Mind was a particularly good film for Carrey. Carrey's character seemingly meets his soulmate until their relationship devolves to the point where Carrey's girlfriend literally undergoes a procedure to forcefully forget him. Carrey might be slightly old for the role but he plays the emotion well, and I believe his performance should have garnered an Academy win.
Another incredible role played by Carrey was his role in The Truman Show. I myself didn't care for this movie but I have to admit that Carrey's role as Truman was pretty amazing. I thought he was great at pulling off a man who had no idea that his life was being televised. Carrey sold me a naive, lovable character that you can't help feeling extremely sorry for as well.
9. Bill Murray
Notable films: Ghostbusters, Groundhog Day, and Lost in Translation
There's a very clear reason why Bill Murray has never won his well-deserved Oscar. The Academy hates comedies, and Bill Murray has acted in almost nothing but comedies. Murray's most famous movies are Ghostbusters and Groundhog Day, and both are very goofy, childish movies.
Murray did receive an Oscar nomination for Lost in Translation. Unfortunately this is a film I have never seen before so I'll have to reserve judgement on whether or not I think he should have gotten it.
One movie he absolutely should have won an Oscar for is What About Bob?. This Frank Oz directed film is a lighter and less realistic take on someone with a mental illness. This movie isn't offensive in any way but it doesn't have the serious undertones of movies like King of Comedy or Taxi Driver. Murray plays his character very well in this movie. Bob is a character that we feel sorry for, but don't feel out of line chuckling at.
8. Bruce Willis
Notable movies: The Sixth Sense, Pulp Fiction, Die Hard, and Unbreakable
Everybody knows who Bruce Willis is, and frankly when I was reflecting on who my options were for this article, when I looked up Willis's name I thought there was no way the Academy had passed him over. But they have.
Willis is known for playing some of his hardened, aggressive roles in movies like Pulp Fiction and Die Hard, but the more impressive ones are frankly when he works with director M. Night Shyamalan. In The Sixth Sense, he plays a very believable and gentle child psychiatrist, and the tone and feeling he gives to that performance is something that should be celebrated, perhaps with an Oscar.
7. Robert Downey Jr.
Notable movies: Zodiac, Iron Man, and Avengers: Endgame
Downey has become famous for portraying Iron Man, and indeed that is the role for which he is at his peak. Downey's performance of Tony Stark has quickly become iconic. Everybody loves to hate Tony for the lovable, sarcastic, and egotistical man that he is. Not many actors can sell arrogance in a likable format.
My only non-Marvel performance that I listed was Zodiac. In Zodiac, Downey actually plays a very similar character to Iron Man. The police detective-turned-heavy smoker is an excellent representation of what happens when struggling people lose their humanity. I really wish Downey was in that movie more because he could have turned Zodiac from an OK film into a spectacular one.
6. Jake Gyllenhaal
Notable movies: Nightcrawler, Zodiac, and October Sky
Everybody needs to see Nightcrawler at some point. Jake Gyllenhaal is ridiculously good at playing a sociopath in that movie, and learning that he didn't even receive a nomination for his performance was the first time I really started to distrust the Academy.
Nightcrawler is not Gyllenhaal's only good performance. Gyllenhaal was great at playing someone very naive, yet very smart in Zodiac. Gyllenhaal's meek mannerisms and innocent way of speaking were a perfect compliment to Downey's sarcastic quips and quick wit.
October Sky is also a very underappreciated Gyllenhaal performance. Gyllenhaal plays a teenager who while set on building a rocket, is also trying to gain the approval of his skeptical father. Gyllenhaal captures the emotion of this role extremely well as he does in all of his other roles.
5. Samuel L. Jackson
Notable movies: Pulp Fiction, Jackie Brown, Django Unchained, and The Hateful 8
If I ever get around to making a Tarantino review series, then readers will have plenty of time to see me gush over Jackson's many performances. Jackson, like Willis, was an actor that I was so sure had won an Oscar that I almost didn't bother checking.
Jackson's scene in the beginning of Pulp Fiction is the second best well-acted monologue of all time, and the only reason it misses out on the top spot is because of Heath Ledger's Joker. I think the really amazing thing is that no matter how dramatic Jackson can get in his roles, I don't think of them as over-the-top or corny. He captures audience attention and brings a sarcastic humor while doing it.
Jackson is also excellent in Django Unchained as Steven, a slave of Calvin Candie (Leonardo DiCaprio) who after being in the Candyland plantation for so long, has built up a working relationship with Candie. Jackson's performance in this role is so hilarious that I was laughing out loud for a few minutes straight when I saw it for the first time.
4. Steve Carell
Notable movies: Beautiful Boy, Little Miss Sunshine, and Anchorman: The Legend of Ron Burgundy
Steve Carell might be the most versatile actor working today, which makes it even more surprising that the critically acclaimed actor has never won an Oscar. Carell is able to pull off a convincing emotional role as well as he is able to pull off someone completely goofy like Brick Tamland in Anchorman.
The movies that deserve Oscar attention in particular are Little Miss Sunshine and Beautiful Boy. In Little Miss Sunshine, Carell plays an extremely damaged character. Everything has gone wrong in his life up to the point where Carell's character has attempted to commit suicide. This character is an amazing example of someone selling emotion without begging you to feel something. In other words, the performance is very natural and refreshing.
3. Jesse Eisenberg
Notable Movies: The Social Network, Zombieland, and Now You See Me
At least Jesse Eisenberg received an Oscar nomination for playing Mark Zuckerberg, but there's no excuse for giving Eisenberg anything less than a decisive Oscar win. Eisenberg's fast, neurotic way of speaking has become iconic, and among one of the reasons that people love him.
In addition to Eisenberg's flawless portrayal of Zuckerberg in The Social Network, Eisenberg played a much more comedy-based role alongside Woody Harrelson in Zombieland. Zombieland is easily one of the funniest movies I've ever seen, and Eisenberg is the reason for its humor.
2. Joseph Gordon-Levitt
Notable movies: 50/50, Mysterious Skin, Brick, Snowden, and The Trial of the Chicago 7
Joseph Gordon-Levitt doesn't just have one Oscar worthy performance, he has five, and they're all listed above. His most powerful films are easily 50/50 and Mysterious Skin where he plays characters both dealing with very real and very powerful life issues. Both films have Gordon-Levitt coming to terms with his problems in very powerful sequences. 
Gordon-Levitt also plays a very gutsy role in Snowden, playing the former FBI agent of the same name as he tries to evade the capture of the United States government and release incriminating government information. The film itself drags quite a lot, but Gordon-Levitt's performance as Mr. Snowden is incredible.
Gordon-Levitt has very regal and professional mannerisms, and in roles like The Trial of the Chicago 7, his professionalism and respectful demeanor make him a likable character even though he is an antagonist of the film.
1. Adam Driver
Notable movies: Marriage Story, Star Wars: Episode IX – The Rise of Skywalker, and Logan Lucky
Everybody should watch Marriage Story. Adam Driver plays a very powerful role as a man trying his best to raise his son and follow his dreams in the midst of a crumbling marriage. One of his very last scenes in an argument with Scarlett Johansson is one of the most powerful moments in cinematic history. 
Driver also plays an incredible role as Ben Solo in The Rise of Skywalker. Even though the movie has its weak moments, specifically concerning the first hour and a half of the movie, Ren's acceptance that his father has forgiven him for his sins leads to the most touching moment in all of Star Wars. Some would say Driver overacts in his role, but I thoroughly disagree.
The Academy may not be the best at awarding acting recognition to the right people, but at least these acting performances are here for us to enjoy. Adam Driver's emotional mannerisms and Jesse Eisenberg's quick quips and iconic way of speaking will likely award these actors with the honors they deserve in due time.