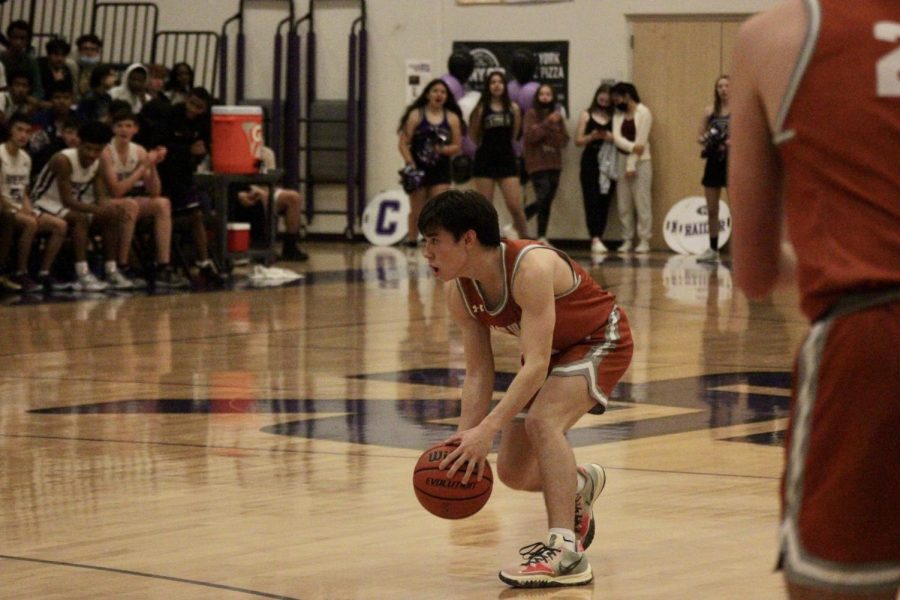 Ellen Chuo
Westwood varsity boys basketball played against Cedar Ridge on Friday, Feb. 11, and lost 44-37.
"We could have played much better in the first half," Henry Chuo '23 said. "We had a horrible first half. We scored 11 points so we dug ourselves a hole. We were able to come back in the second half, but couldn't pull all the way through."
The Warriors started off slow, only scoring seven points in the first quarter and four in the second quarter. Even with Cedar Ridge having a 12 point lead moving into the second half the Warriors were able to tie up in the fourth quarter 31-31. Unfortunately, Cedar Ridge came back and beat the Warriors 44-37.
The team will play McNeil at Westwood next Tuesday Feb. 15, and will be celebrating senior night for the varsity senior boys.