Choir Hosts Annual Vertical Concert
Hang on for a minute...we're trying to find some more stories you might like.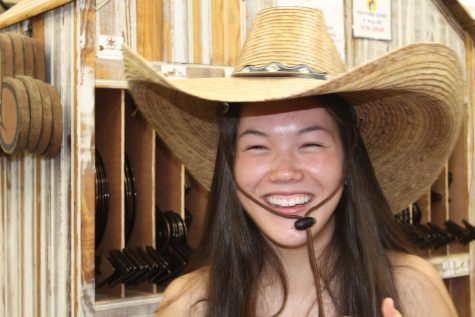 More stories from Anna Chuo
The choir held its annual Vertical Concert on Wednesday, Nov. 2, at 7 p.m. at the PAC. The concert featured choirs from the elementary and middle schools that feed into Westwood, as well as the Westwood Choir. The idea behind the concert is to try and get incoming students excited about joining the Westwood choir, while also showcasing those choirs that feed into Westwood with their own songs.
"In elementary school," Maya Deol '20 said. "way back when I used to do this in 4th grade, I got to see the high school choirs and Chamber Choir and I was like 'Wow I want to be able to do that one day,' and now that I'm in high school I'm so close to that level it makes me so excited."
All five choirs from Westwood were required to attend. The opening song, "Jamaican Noel," was performed by the Chamber Choir and has been sung at the Vertical Concert since it began. They were immediately followed by the women's choirs, who sang the song "Charlottetown" with the Canyon Vista and Grisham Choirs. The rest of the concert had the elementary school and middle school performances, with another performance by the Chamber Choir and a song performed by Men's Choir. For the final song, all the choirs sang the song, "Jesu, Joy of Man's Desiring."
"It's really interesting to see all the little children in elementary school and middle school and seeing them with an interest in music," Juhie Gurpur '18 said. "It makes me happy because I think that if they pursue music then eventually come to Westwood Choir and that's such a cool thing to think about."
The choir's next concert will be the Winter Concert on Tuesday, Nov. 6, at 7 p.m. at the Hope Presbyterian Church.