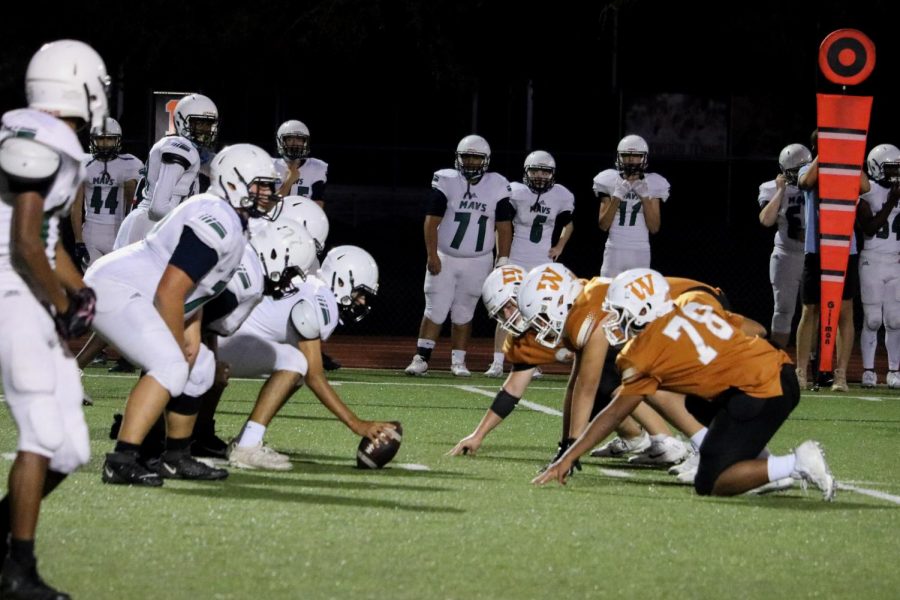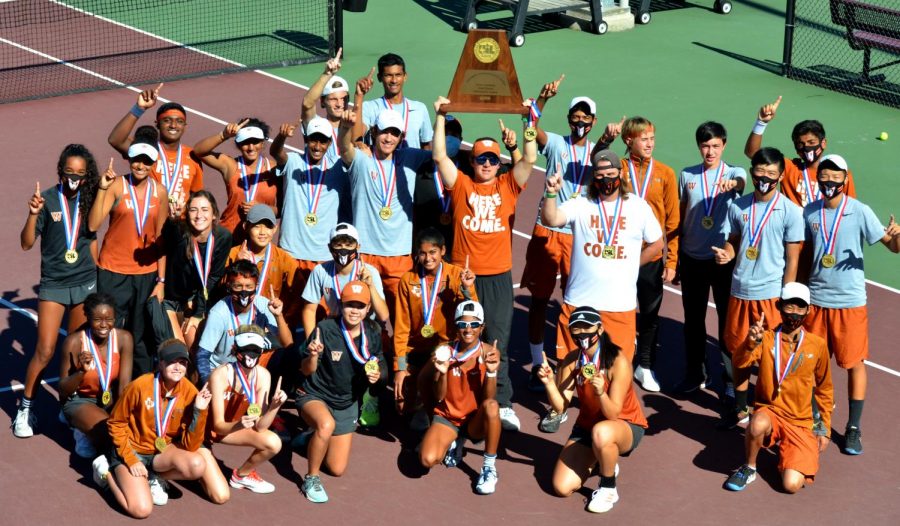 By Catharine Li and Amoli Agarwal
November 19, 2020
As Nic Pesoli '21 stepped up to the ball sailing towards him with cool determination, the varsity tennis team nervously watched in anticipation. Holding their breaths as Pesoli absorbed the pace of the ball and placed his volley out of reach, their eyes widened when it bounced once, and then twice. Smiles slowly spread across the team's faces and a triumphant yell of victory rang through the...
By Daphne Longenbach, Reporter
November 17, 2020
Carrying on in their season, the varsity football team went up against the Cedar Ridge Raiders for an intense match on Friday, Nov. 13. The Warriors started out well, leading by 13 points, but the Raiders soon caught up with them and started gaining points quickly. The contest finished with the Raiders winning 63-20.  In the first three minutes of the game, Zach Pryor '22 and Nate Anderson...