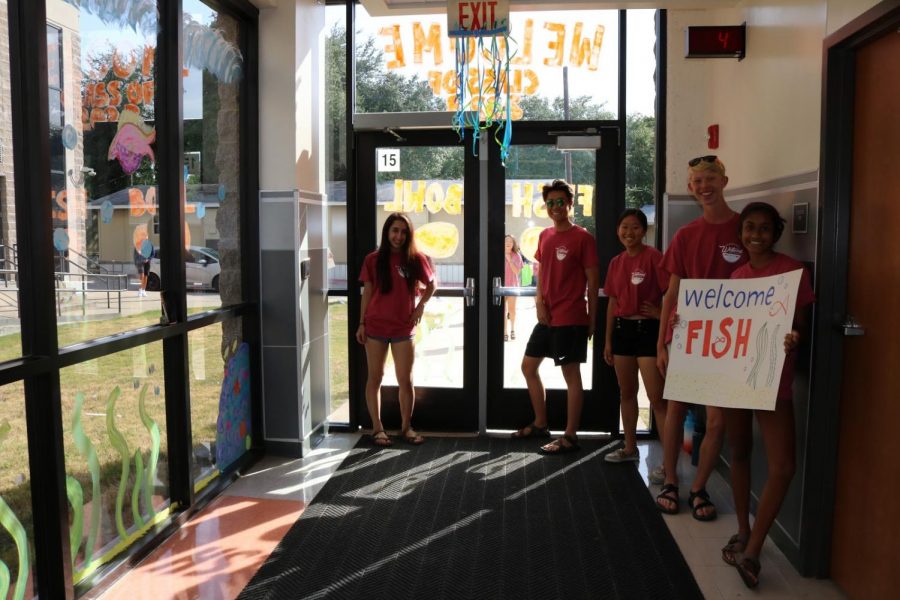 By Sarah Wang, Heritage Photo Editor
August 12, 2019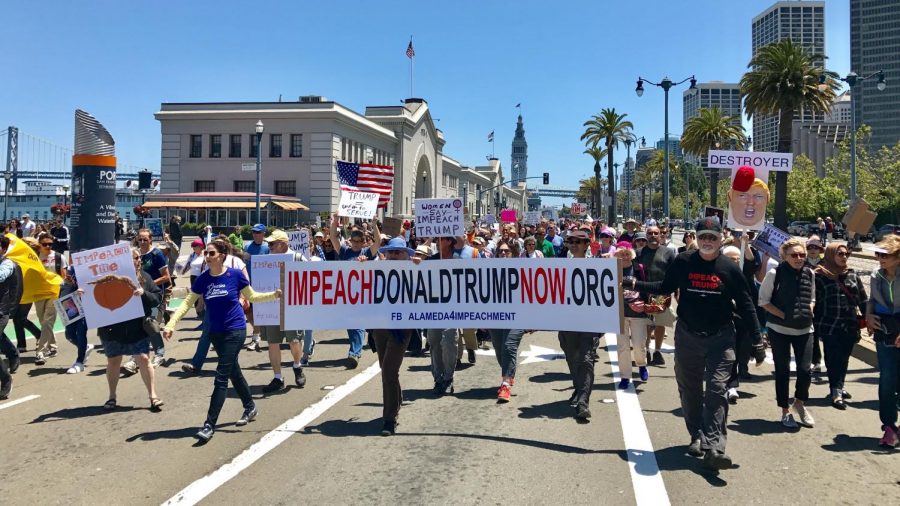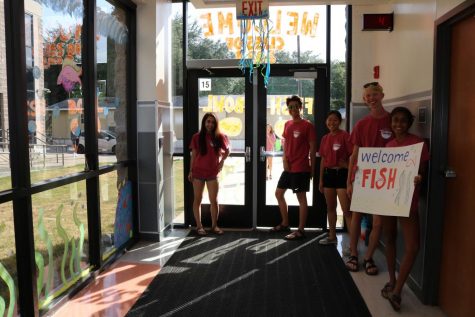 By Sarah Wang, Heritage Photo Editor
August 12, 2019
The Class of 2023 became familiar with Westwood on Friday, Aug. 9, as they attended Fish Bowl, an annual orientation designed to welcome the incoming freshmen. Students...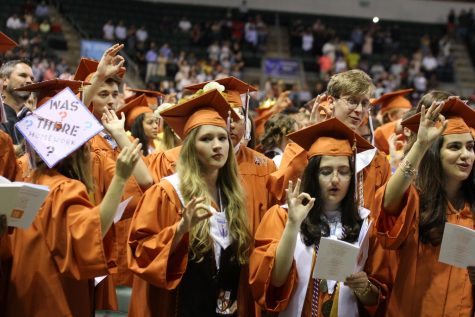 May 28, 2019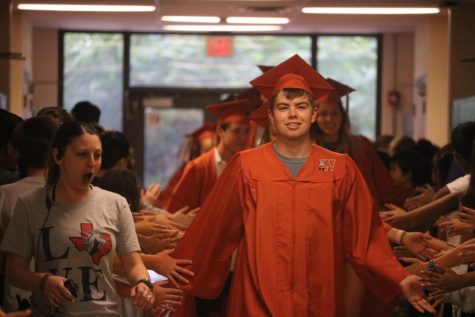 May 27, 2019
From Monday, May 20 to Thursday, May 23, seniors participated in walks that took place in the feeder elementary and middle schools to celebrate their...
May 18, 2019
In accordance with a yearly tradition, members of the graduating class of 2019, along with staff members and high-ranking members of the administration,...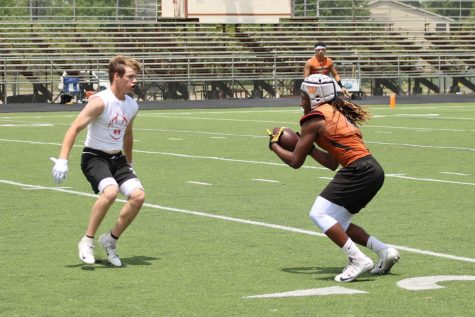 By Vikram Joshi, Sports Editor
May 26, 2019
On Saturday, May 25, Westwood High School hosted a 7v7 football tournament. After initially struggling, the Warriors found a rhythm but just fell short of qualifying...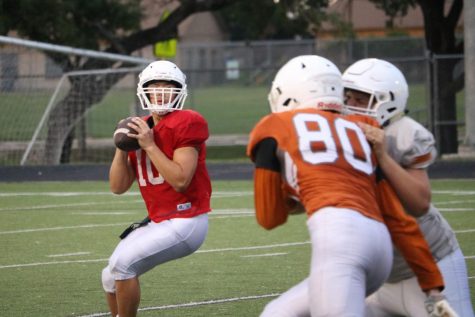 May 15, 2019
After weeks of preparation, the varsity football team played their annual scrimmage on Tuesday, May 14. The final score was 45-45, which included additional...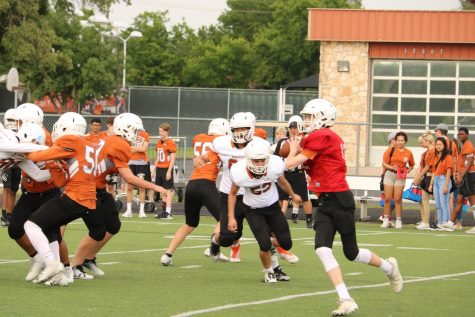 May 15, 2019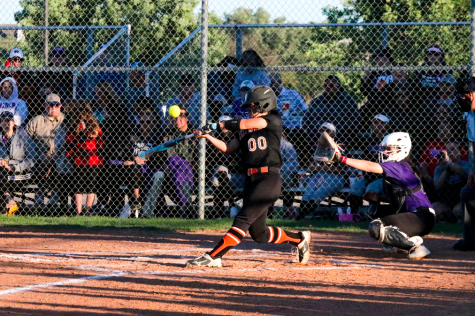 April 21, 2019
The varsity softball team squared off against the Cedar Ridge Raiders for their Senior Night game on Thursday, April 18. Before the first pitch was...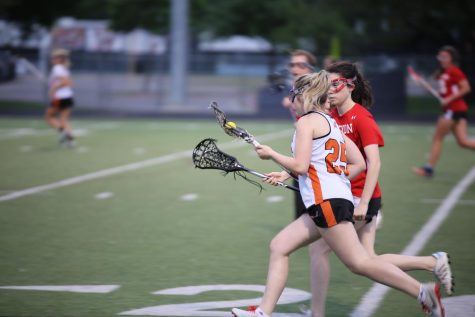 April 19, 2019
The JV girls' lacrosse team faced off against the Canyon Cougars on Tuesday, April 16 at the Warrior Bowl in their final district game of the 2019...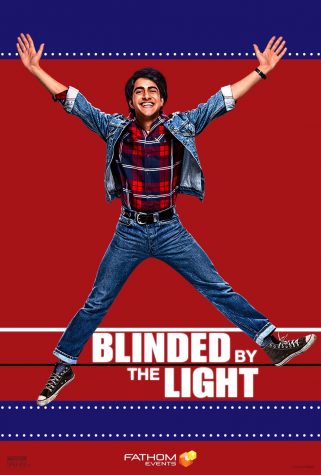 By Srilekha Cherukuvada, Heritage Copy Editor, Horizon Weekly Editor
August 12, 2019
It was 1987 in England and 16-year-old Javed, a British son of a Pakistani immigrant, couldn't stop writing. He grew up in the midst of the turmoil of the segregation of...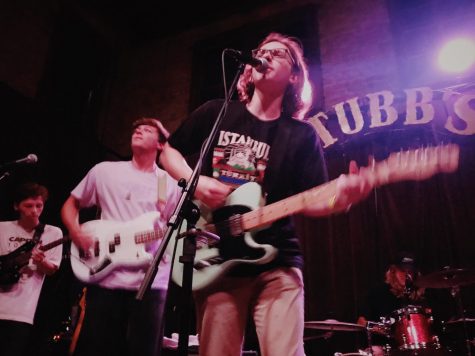 August 4, 2019
At 9:30 p.m. on a Saturday night, the local Stubb's BBQ could be expected to be filled with hungry customers. Rather, the Downtown business has closed...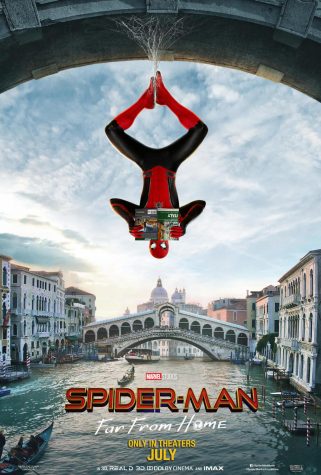 July 9, 2019
After the massive work of cinematic history that was Avengers: Endgame, fans were anxious to see how Spider-Man: Far From Home would follow it up. Was...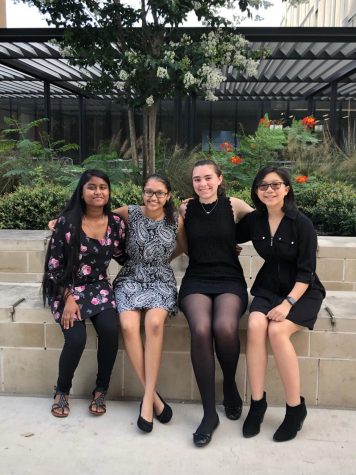 June 7, 2019
Musicians from all over Texas travelled to the University of Texas at Austin for the Texas State Solo and Ensemble Contest (TSSEC), in which they competed...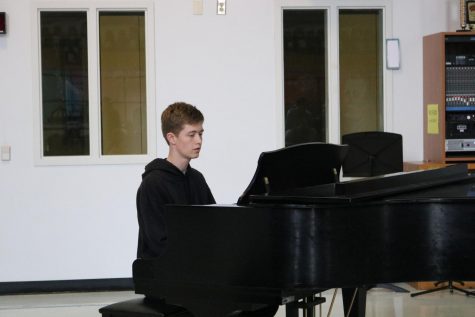 May 16, 2019
The choir program, led by Head Director Andre Clark hosted a "Coffeehouse" for students on Friday, May 10 during both lunches. The students had...
May 14, 2019
In a ceremonial closing of this year, choir hosted a banquet on Thursday, May 10 to celebrate the achievements of both individual members and the choir...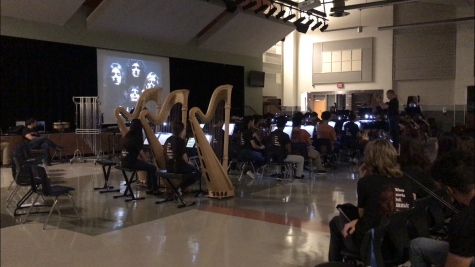 May 13, 2019
Orchestra performed their fifth and final concert of the year on Wednesday, May 8. They continued the newly established tradition of playing with videos,...