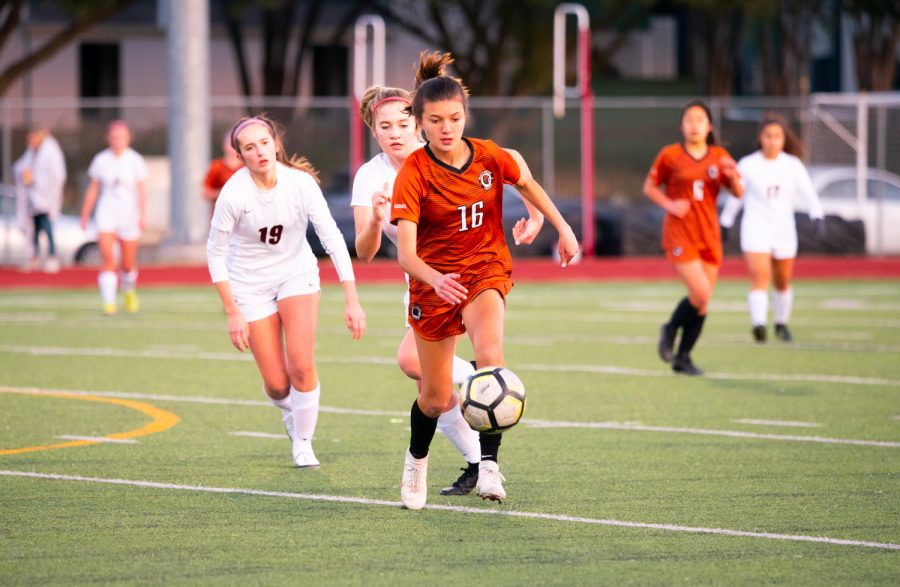 By Sourav Dhar, Sports Editor
December 13, 2020
Coming off of a tough loss the prior week, the varsity football team set their eyes on notching a win in a fierce rivalry game against the Round Rock Dragons on Friday, Dec. 5. The offensive arsenals for both teams were on full display under the lights at Dragon Stadium, as the two sides combined for over 110 points. However, while it was close in the first half, the Dragons rode a strong second...
By Sourav Dhar, Sports Editor
December 10, 2020
On a rare daytime showdown, the varsity football team got set to square off with the Hutto Hippos in a district showdown on Wednesday, Nov. 25. A must-win game for both sides, the victor of this contest would live an extra day in the District 25-6A playoff picture; both sides sat at 3-4 on the year, and a loss meant elimination from the postseason. Unfortunately, despite a record day from wide receiver...