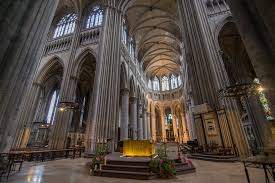 By Keana Saberi, Reporter
May 7, 2019
On April 15th, flames engulfed the centuries old Notre Dame Cathedral, leaving France in despair. The fire blazed through one of the cathedral's spires and the roof collapsed...
Clickbait Titles Damage Trust In Journalism
April 25, 2019
Think Twice Before You Call Someone "Alt-Right"
April 16, 2019
NFL's New Pass Interference Will Ruin Football
April 8, 2019
May 15, 2019 • 1 Comment
Extremism is tearing this nation apart. Almost 56 years ago, Martin Luther King Jr. delivered a speech. A speech that would become engraved into the soul of this nation....
Click to Send a Letter to the Editor