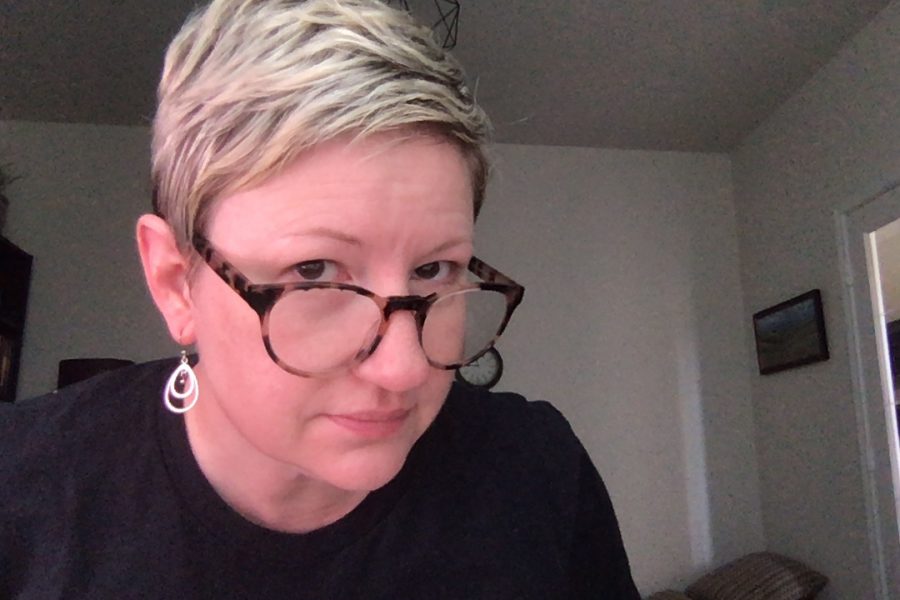 Ms. Cat here. I've taught journalism and advised the Westwood Student Press since 2013. Before that, I taught graphic design and advised yearbook staffs in Texas and California for 20 years. My undergrad degree is in Plan II Liberal Arts from the University of Texas at Austin, and I have a Master's of Education in Reading. I was an ASNE (American Society of News Editors) Reynolds High School Journalism Fellow in 2013. I earned my CJE (national certification as a journalism educator) in 2016. I was proud to be honored with the Edith Fox King award for journalism teachers in 2018. I love my job and it makes me especially happy when the newsroom is hopping and all the student journalists are busy following up on stories.
If you are looking for my
teacher website, click here.
Lanie Catuogno, M.Ed., CJE, Faculty Adviser