Students Attend Latin State Competition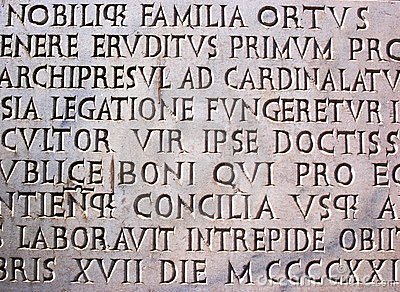 Hang on for a minute...we're trying to find some more stories you might like.
After advancing from the Area Latin Competition, students traveled to San Antonio to participate in the state convention. While there, Latin students were able to take academic tests over Latin subjects, participate in Fine Arts contests, and sightsee.
"When we weren't taking tests we had a fun time looking around the convention because there was lots of cool stuff to see," Patrick Reed '17 said. "When we're at area you're with schools that you recognize but at state level there are new people to meet and we all have a common experience. It was a really fun trip."
While at the convention, students were tested on a variety of academic subjects such as Roman Life and Mottoes, as well as competing in costume contests and vocal performances.
"This was my first time going to state, so it was cool to be able to do well on a test that I thought was really hard," Aaron Greisdorf '19 said. "I got fourth in the Mottoes test, which is a bunch of mottoes of different countries, organizations, companies, and a bunch of quotes from Roman authors."
Overall, the participating Latin students excelled at the state convention. Click here to view the full list of students who placed at the state level.
About the Writer
Lizzie Deal, Managing Editor
When I'm not writing articles, I am usually found playing soccer, listening to music, and watching my favorite movies over and over. I absolutely love to write, and hope to be a young adult author someday. I also have a slight obsession with books, and cannot go a day without reading something, no matter how small.