Varsity Tennis Beats Bowie 12-7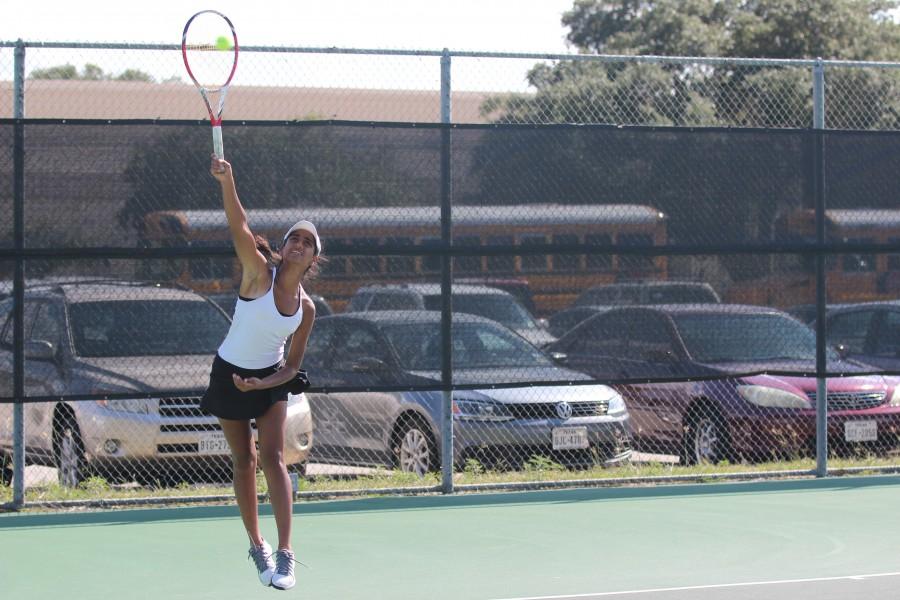 On September 16, the Varsity Tennis Team won a close match against Bowie 12-7. The team predicted they would beat Bowie, but Coach Dalrymple warned the team before the match that it was going to be tight.
"Bowie is crafty," Coach Dalrymple said. "You have to be ready to fight."
At first, Bowie won every match on court. The team knew that if they wanted to come out with a victory, they would need to step up their game. They knew it was necessary to get loud and help their teammates get pumped up. The team lined up along the fence, cheering for their fellow teammates, and eventually won.