City Limits: Stars at The Belmont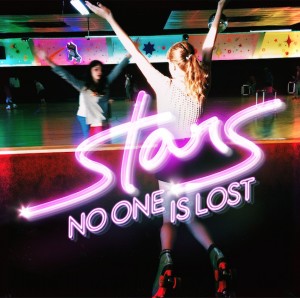 I must admit that I've gone into many concerts without hearing a band's latest album, or only hearing bits and pieces of it. I've seen Snow Patrol without hearing much of Fallen Empires; Panic! At the Disco twice without hearing at least 5 songs off of Too Weird to Live, Too Rare to Die; and The Killers with only "Runaways" under my belt from the album Battle Born. Somehow, this makes concerts more fun; there's an element of surprise, and more often than not, I end up going home with ten new songs to download from iTunes. With the band Stars, my method of trying a new album at a concert proved somewhat faulty.
Ever since I was nine, I wanted to see Stars. Sadly, the place I lived in at the time had no concert venues, and the closest one where people I actually liked performed at was two hours away. The hopes of seeing Stars vanished until around December of last year, when I first found tickets for their April 4 concert on C3 Concerts.
Stars performed at The Belmont, an open-air venue nestled amongst new apartment buildings and old restaurants, venues, and bars. Hailing from Montreal, Stars made the journey to Austin as a stop on their '14-'15 tour.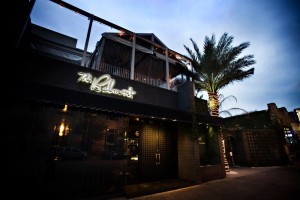 Stars' music has changed tremendously throughout the years. Typically compared to the band Bright Eyes, Stars' music contains narrative themes and the occasional string instrument. Stars' music style has transformed into a blend of indie electronic pop, dance, and rock, as heard on their latest album No One is Lost. Despite my love of the evolution of genres and trends in the music industry, I found Stars' new sound to be so drastically different from the music I had grown up with that I wasn't too sure if this was the same band I had listened to in the first place.
Although I was a bit disappointed with how the concert turned out, I still wholeheartedly recommend that fans of indie music check out Stars. While Stars' new sound isn't exactly my cup of tea, I can only see a bright future for them in the world of music.