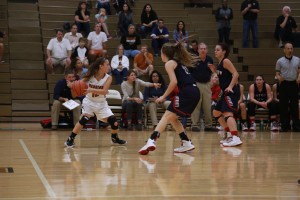 The girls' basketball varsity team had a huge success on Nov. 10 when they played against the East View Patriots. After a very close game, the Warriors held their ground and won with a score of 60-56.
The game started well, with Kandyce Shepard '17 getting the tip-off for the team. Although the team was starting to get a little behind, the girls worked well and quickly caught back up. The team scored on many of their fast breaks and even stopped a Patriot one. Kelsey Haderer '16 scored a three pointer, and the team even scored on a great play in the final seconds of the half. The team had worked extremely well with each other in the first half of the game, by improving communication and teamwork.
"We have six new varsity players this year, and it will be a process to develop chemistry and figure out what combinations work best," Coach Davalos said.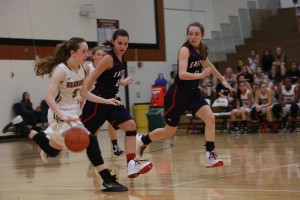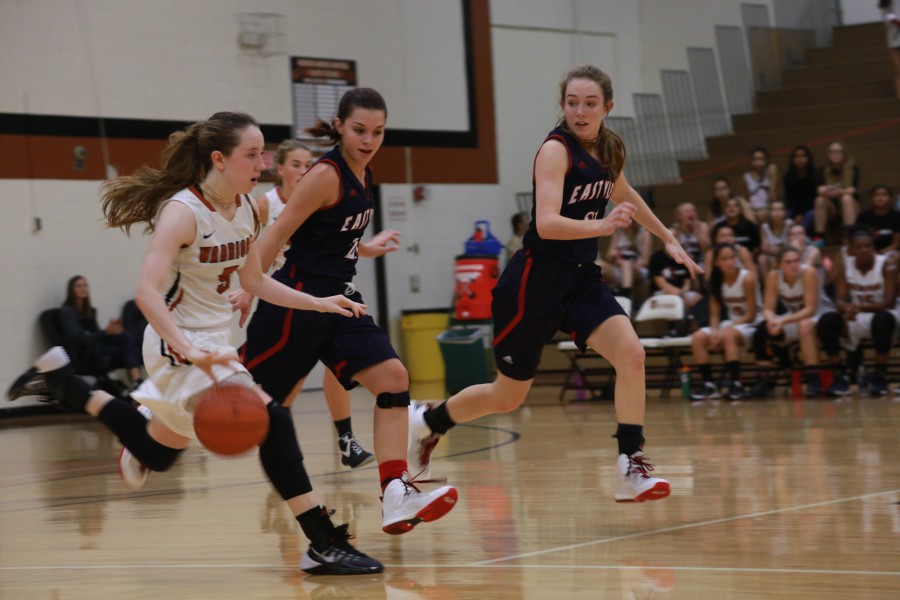 The team continued to play hard in the second half as well. Many players were able to draw a foul, and they were able to steal the ball numerous times. Marilyn Robinson '17 scored a three pointer and scored on a great fast break play. When there was only a minute and a half left, the score was still very close at 53-50 in favor of Westwood. Danielle Davalos '19 scored another three pointer in that time and got the team on their feet. Through their strong defense, the team was able to hold their ground and win the game. Overall, the team had done very well at their first game and had had a great start to their season.
"The best thing we did was offensive rebounding and second chance points. Our goal is to improve every day we take the floor each practice and game," Coach Davalos said.
The next girls' varsity basketball game will be on Nov. 20 against the Lake Travis Cavalettes at 7:00 p.m. at Lake Travis.