JV Tennis Dominates Fall Tournament
Emily Lu, Editor-in-Chief
November 29, 2015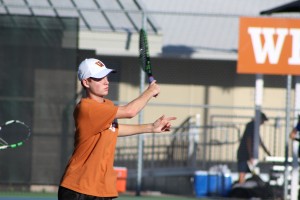 The JV tennis team concluded their short fall tournament season with several victories on Thursday, Nov. 19. Various high schools battled it out for top spots at the Warriors' home courts, but the Warriors secured a triumphant tournament with strong hits and consistent plays.
Westwood medaled in almost every division in the A bracket and did well in the B draw as well. Even though tournament season is an individual competition, the team was never short of providing encouragement for their teammates.
"There's still a lot of support so even if you're on the court by yourself, either with your doubles partner or just singles, you always know that your teammates are cheering for you," Shreya Yellepeddy '18 said.
Because of the abundance of high skill level among the team, it's also not uncommon for two Warriors to compete in the finals match for first and second place. This was the case for several players this tournament.
"I won my first three matches, and in the finals match I'm gonna go against my fellow teammate, which is not something I like," Yellepeddy said. "But it's okay because it's not about winning, but about learning and getting better and learning from your mistakes."
Below are the final results from the Westwood JV tournament:
1st Place A Girl Singles: Shreya Yellepeddy '18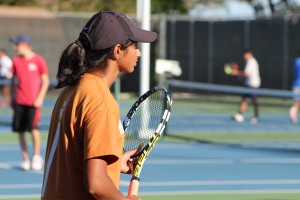 2nd Place A Girl Singles: Avery Turner '18
1st Place A Boy Singles: Parth Gujare '18
2nd Place A Boy Singles: Varun Narayanan '18
2nd Place A Boy Doubles: Carson Manley '17 and Anutt Kandahai '18
2nd Place B Boy Doubles: Vivek Ramanthan '18 and James Wang '18
The Warriors will begin their off-season following this competition, meaning there won't be any more matches this calendar year. Instead, the players will train for the upcoming spring season, when they will then continue their tournaments in hopes of winning even more in the games to come.