Freshman Wins Regional Golf Championship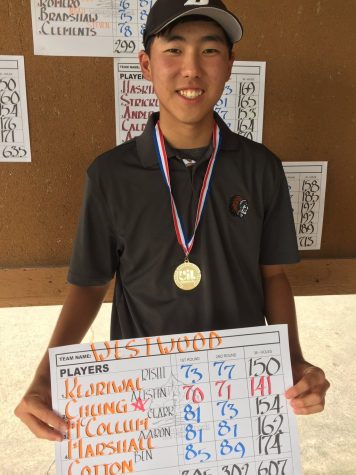 Time froze when Austin Chung '19 watched the dimpled white ball roll a painfully slow four feet into the last playoff hole. As the golf ball finally dropped in, it was then that Chung realized the magnitude of his win, and remembered the exact reason he has held this passion for so long.
His individual first place win at the 6A-Region 2 Golf Championship Tournament proved to be a tremendous victory. Not only is he the first Warrior in the last ten years to win Regionals, but he was only a freshman when it occurred. Chung beat out players from almost one hundred schools in this especially strong region to capture the championship.
"[I felt] pure joy, and really proud of myself," Chung said. "I love golf because of the chase to perfection and the competition you have in tournaments."
He played two rounds of a 72 par course, meaning a skilled golfer is expected to take a total of 72 shots for the whole round of 18 holes. On the first day, however, Chung was two-under; he only needed 70 shots to complete the round instead of the standard 72. The next day was just as impressive. Chung took 71 strokes and ended up being one-under. Across the 36 holes, Chung finished with an impressive nine birdies and two eagles. A birdie meant he took three shots on a four par hole, while an eagle signified a sole two shots was enough for Chung to finish the hole. With these phenomenal scores, the Warrior qualified for the playoffs, where the true victor of the tournament would be determined.
Chung, along with two other contenders, came into the playoffs with the exact same 36 hole score of 171. The competition was fierce, yet Chung was able to maintain a calm head to remember all the lessons and technicalities of a sport he had been playing the majority of his life. Playoff rounds continued by eliminating a player each round until only one winner was left. By the second round, a first player was knocked out, and Chung and a golfer from Austin High School battled it out for the top title. They extended onto the fourth round, when Chung's opponent drove the ball into the trees and made it a double bogey (six strokes). Chung made the par, taking four strokes along with the top title home.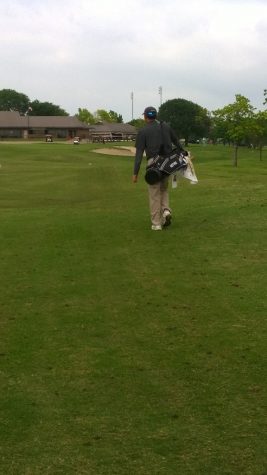 "When I won, I felt a sense of relief and a lot of weight lifted off my shoulders. I really didn't expect to win the Regional tournament," Chung said. "Winning in that playoff at Regionals really showed that I could close out a golf tournament, even in pressure situations, and all the hard work that I put throughout the season was paid off in the end."
It's relatively unknown that Westwood has quite a prestigious golf program; it leads the school in State Championships. With quite a drought of regional champions, however, Chung was able to bring a name again to such a rich league. He also played a crucial role in helping the team capture its third consecutive district title.
Though he's currently experiencing a high in his career, Chung overcame many obstacles to reach where he is today. His talent and skill is something developed through constant practice, and his passion for golfing ignited as a mere child looking up to his idols on TV.
"I started golfing by watching the PGA tour professionals on TV when I was a toddler, especially watching Tiger Woods back in his prime," Chung said.
From there, he decided this was something he wanted to try. Similar to many technical sports and activities, Chung began with baby steps, starting off small and through hard work he reached where he stands today.
"My first steps were just hitting plastic golf balls with plastic clubs in my backyard," Chung said. "After that, I really wanted to pursue golf."
With this determination, Chung has continued to improve tremendously and dominated at competitions. He lists his most proud accomplishment as his victory at the 2012 Starburst Junior Golf Classic. This annual tournament has featured successful amateur turned professional golfers, and is considered the premier junior golf tournament in the world. Competitors travel from numerous other states and countries to contend in this event, giving them a feel for what professional tournament were like.
"Juniors from all around Texas and Mexico played and winning that tournament was an honor," Chung said.
Though Chung still strives for better, and focuses on a larger picture of his career beyond high school as well. He has hopes of playing golf at a Division 1 college and becoming a successful professional shortly thereafter.
"He is definitely a Tier One collegiate recruit, especially if [he] is able to consistently improve," Head Golf Coach Dacia Mackey said.
To ensure a strong collegiate and pro career, Chung has been playing in more national events with the American Junior Golf Association (AJGA). Coaches and scouts alike from colleges across the United States will without a doubt have their eyes on the up and rising stars of these competitions, and Chung believes these will be very beneficial.
"[These] events can provide the experience I need to grow as a player," Chung said. "And to let college coaches to watch me play."
Chung also mentions how it's critical he does well in his high school golfing career. With the state of Texas known for having especially difficult competition, wins among Regionals and State will prove as his worth as a collegiate golfer.
"Winning those events will make college coaches know that I can succeed in one of the toughest states in the nation," Chung said.
The talented student athlete credits the golfing community for allowing him to meet and become friends with people from across the world. Many friendships are developed throughout the long rounds and remain strong even off the course. Healthy competition ensues between these bonds, but it still entails support and encouragement.
"We still want to beat each other but it's a gentlemen's game; there's a lot of respect between everyone," Chung said.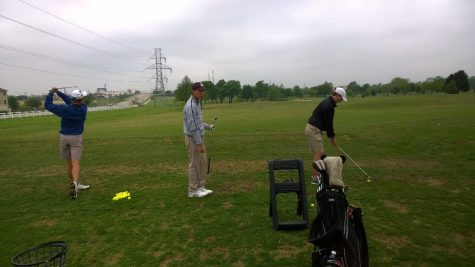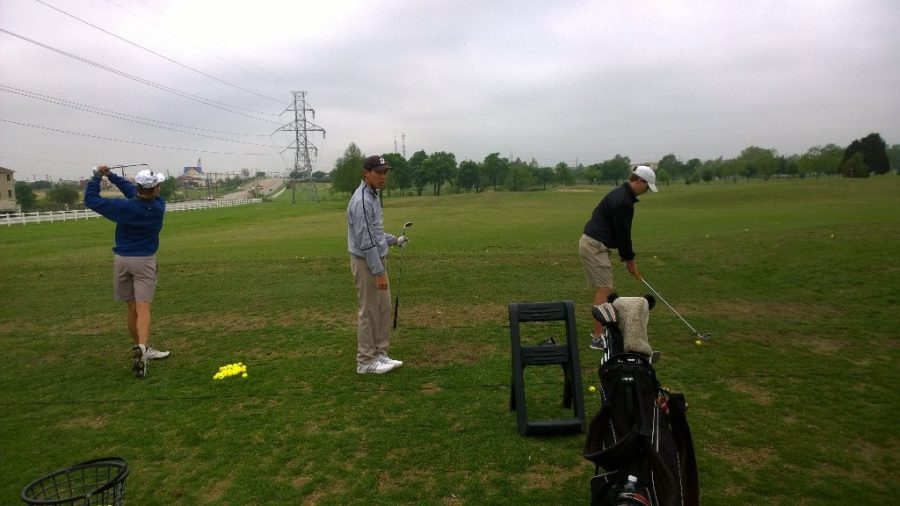 The mental aspect of golf is something Chung values very strongly as well. The sport involves extreme concentration, and can easily be a factor that makes or breaks a competitor.
"The brain can interfere or help you during pressure situations and that's why the best players have the strongest minds that has played the game," Chung said. "They really think their way through the golf course and when they're in a pressure situation, they always seem to prevail and succeed most, if not all, the time."
In addition to being an accomplished golfer, Chung is a violinist in Westwood's orchestra program, as well as a member Student Council and takes pre-IB courses.
Chung is only at the beginning of his career. With the type of hard work and dedication he possesses, Chung is on a steady path to strive for and achieve greatness, both on and off the golf course.
"If Austin continues to improve mentally and physically, his golf game will take him as far as he lets it," Coach Mackey said. "He is a freshman, so he still has a lot to learn, but he is off to an unbelievable start."
Leave a Comment
About the Contributor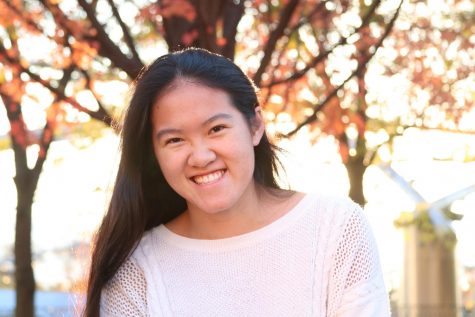 Emily Lu, Editor-in-Chief
I've always been a storyteller, and I fell in love with journalism as an outlet to express my voice and share stories. When I'm not in the newsroom, you...