Library Hosts 'Book Buzz'
On Tuesday, May 10, dozens of book-loving students gathered in the library Great Room for a special presentation on the new books that will soon be published by Penguin Random House, currently the largest publishing company in the world. The Library Book Buzz event was open to all students, however the first 20 to sign up received a special book bag with advance reader's copies of books that are still finishing up the publishing phase.
The presentation lasted roughly an hour, and within that time span, students were introduced to a variety of new books that had recently been published, or would be released within the next few months. Penguin Random House brought forth over 25 new titles that students would be able to read over the summer and even raffled off advanced reader copies of several different books for everyone who attended, regardless of when they signed up. Books included an autographed copy of Cinder, by Marissa Meyer, the newest graphic novel in the DC comics series, We Are Robin, and other new and trending novels.
"[These events help authors because] it gets people aware of their books and promotes sales," Robert Haddock, a Penguin Random House representative, said. "It builds a buzz about the books. People read them and start to talk about the books. They tell two friends, who tell two friends, and then they all go buy the book."
Students who attended the library Book Buzz were entered in a drawing not only for books, but tote bags and posters as well. At the end of the event, participants were allowed to trade the novels they received (the novels awarded were entirely random and given out in no particular order) for books they found to be more suitable to their taste.
"
It can get past hidden stereotypes in people's heads and allow them to try something new.
— Catherine Lu
"This event was so interesting, and they gave out so many more books than I expected," Catherine Lu '19 said. "I liked that there was such as large variety of different genres and readers were exposed to new stories like 'Hey, I guess Sci-Fi isn't as boring as I thought it would be' and that allows for readers to enjoy new writing without compromising their other favorites. I finished reading one of the novels in one day, and I really enjoyed it. I'm excited to be able to preview these books before they come out in the stores."
This event was directed by Ms. Lauren Kluck, Westwood's librarian, who planned and set up the event. Ms. Kluck had attended a similar event at the Round Rock Public Library and was inspired by the idea and the prospect of what she could do with intellectual young adults who loved reading. Ms. Kluck then contacted a representative at Penguin Random House and created the event, of which received positive responses from the first day.  
"As a librarian, I have the opportunity to talk to representatives from different publishers at conferences and get the inside scoop on the books they are most excited about," Ms. Kluck said. "The Book Buzz event at the Round Rock Public Library showed me how I could offer that opportunity to students. I hope that everyone who attended learned about something they can't wait to read."
For readers who missed this chance to read incoming novels and stories before publication, make sure to sign up next year and contact the librarians to show your support. If her request receives agreement on behalf of Penguin Random House, Ms. Kluck says that she will try to arrange this event so that it becomes an annual activity in which all readers from Westwood can enjoy the latest novels and books while also spreading the word about debut titles and authors.
Leave a Comment
About the Contributors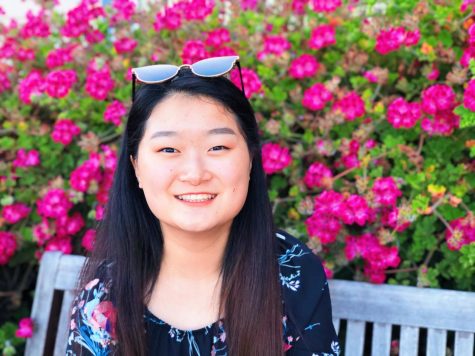 Grace Liu, Yearbook Editor in Chief



Hey there! I joined the yearbook staff on a whim a few years back, and what seemed like a small decision at the time veered my entire life onto a...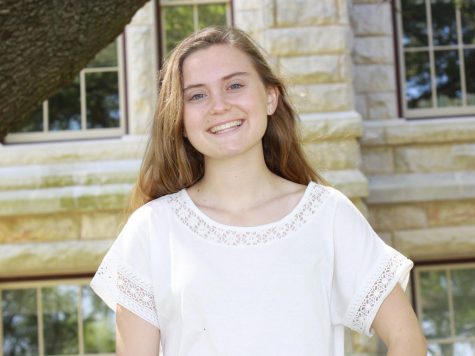 Lizzie Deal, Managing Editor
When I'm not writing articles, I am usually found playing soccer, listening to music, and watching my favorite movies over and over. I absolutely love...