Ambassadors Train New Recruits
Students involved in the Academy Ambassadors Program convene in the Westwood Great Room for Ambassador training on Monday, Aug. 29. Lucy Sanchez, the Career Technical Education Academy Specialist, gathered all the experienced ambassadors to train all of the students who are interested in becoming apart of the program.
"It gives the new students, and even the established students, a reminder and an overview of the different tasks and responsibilities that ambassadors can participate in and benefit from." Mrs. Sanchez said.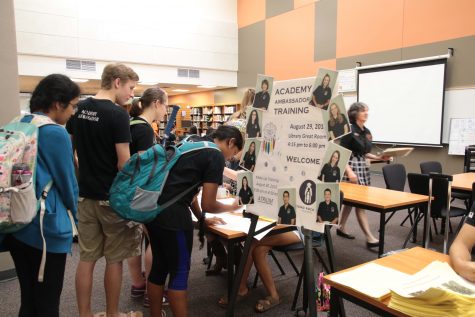 The Academy Ambassadors is a program that allows students to interact with potential jobs, with other students that are interested in the same classes as each other, to give advice to younger students who are unsure about what path they want to take, and to help students find their professional sides. The program enables students to plan their own job shadows and field trips that pertain to their specific interests. It is a hands on learning experience for everyone.  
"It also gives the trainers, and what I call the 'silver dot kids', an opportunity to practice their small group presentations, and to be perceived as leaders and innovators so it strengthens them as well," Mrs. Sanchez said.
During the training, the students were separated into groups. The trainees had set up different tables with four different experienced ambassadors to talk about specific topics of the program. Every 15 minutes, the groups would rotate to different stations to learn about how to act, and behave as an academy ambassador for different situations.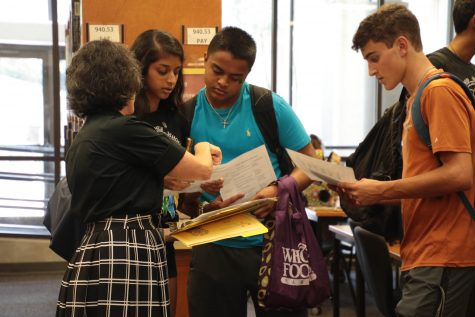 "I feel that this program will help me and the community improve based on better communication and interaction," Tuo Chung '18 said.
Each station represented different events that the ambassadors go to throughout the year such as elementary, middle, and parent night outreaches. There was also a table for soft skills, skills that you need in a professional world like knowing how to give a proper handshake, or how to properly end a conversation. The experienced ambassadors specified about how to treat professionals and other people in different situations. The ambassadors made it clear as to what the program expects from the students when attending special events and even for professional settings for in the future.
"I am looking forward to meeting a lot of younger students and helping them with their journey to do bigger and better things." Luke Fryklund '19 said. "I am looking forward to the perks of the academy ambassador program like the job shadows and professional experiences."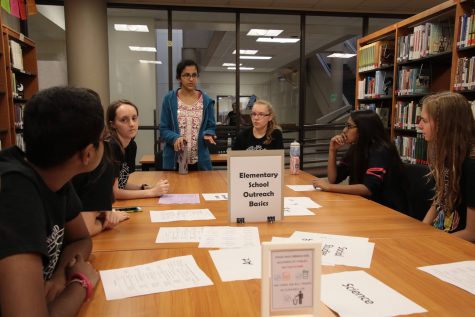 The purpose of the training event is to help students continue to learn and grow for the future world and also learn how to connect with others around them. The training enables students to learn useful life skills and to become better ambassadors for the rest of their ambassador careers.
"It has cleared up so much because academy ambassadors is really confusing once you first get into it," Kashish Bulaggum '18 said. "It's a really big program so this training kind of cleared it up on what we need to do and what we don't need to do and all the different aspects of it kind of puts it into perspective for us."