Mr. Mario Acosta Announced as New Principal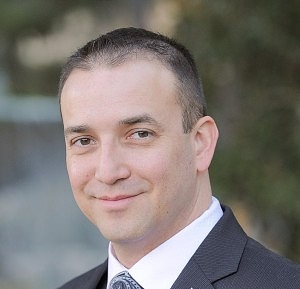 Hernandez Middle School Principal Mr. Mario Acosta will serve as the new principal at Westwood High School. Mr. Acosta served Hernandez for two years as principal, overseeing a growing International Baccalaureate (IB) Programme and award-winning fine arts programs. Mr. Acosta has served Austin, Wichita Falls, Killeen, Manor and Round Rock school districts as a coach, math teacher, instructional coach and administrator in high schools. Prior to Hernandez, he served two years as the academic director at LBJ Early College High School in Austin ISD. A graduate of the University of Texas at Austin in mathematics and Lamar University with a masters degree in educational leadership, Mr. Acosta is currently in the doctoral program at the University of Texas at Austin.
At a recent meet-and-greet session open to students, parents, and staff members, Mr. Acosta took time to answer questions and reassure concerned parents. Some of this session is transcribed below:
Why did you apply for this particular position?
"I applied to Westwood for a lot of reasons. One of the selfish reasons was my whole wardrobe can be orange now. My wife is an Aggie, and that was the thing she hated most. I believe in all my heart that so much is already going well at Westwood. We have phenomenal students, we have phenomenal parents that support the students. I've been meeting the staff slowly.  It's very easy to see that this is a top-notch staff. The principals that have come before – the administration that has come before – has assembled a very elite staff."
"I coached and taught in the state of Texas. Then I decided that when my second daughter was born, I decided I want to be around my children more. The coaching thing was keeping me from them. The important thing I want you to know about me personally is family is at the core of me. My wife is the principal at McNeil High School. So if that rivalry has dwindled a little bit, we got something for y'all coming. We won't have empty stands for that game, I promise."
(addressing Head Football Coach Mr. Anthony Wood) "Coach, we can go 1 and 9, but you gotta win one game a year. When we play that white and blue team over there, we have to win."
Will your family and outside commitments affect your availability?
"Family is a big part of who I am. What I can guarantee you is that you will absolutely see me. You will get to know me in a positive way. My door is a very open door. If you want to come in and hang out to chat — please. By all means, I am available to you. First and foremost, I'm here to serve the kids, so where you'll see me most is out with the kids. I was at Hernandez Middle School prior, and I loved my experience there, but I just was not home. My comfort level, my love of high school, that was missing. Middle school is a different world. And we had success, and I was very happy, but I missed being at this level with students who you can have different conversations with. I also love the idea of preparing our students for life. This is the last stop in the educational journey as far as off to higher education, anything postsecondary, off to the professional world."
"I'm gonna be that crazy guy wearing burnt orange, running around. We want everyone to know that we are that good, and that our pride, and our tradition, and our culture, and the passion for this school is equal to the academic prowess that we have. There's no bigger cheerleader for Westwood than me. We won't hear a louder voice, you won't see a more passionate face than me for our school, for each one of your children, for every program to our athletics. Now I am the biggest champion."
What does Westwood look like in the future?
"One of my challenges: we should not only be known in Central Texas. They should know that 'W' in a lot of places. The principals, the leadership that have come before me, are absolutely phenomenal — huge shoes to fill. But one of the things that's important to me that we will do – and I really want this to be a community effort – I think we need to look at Westwood 10 to 15 years from now. We need to ask ourselves, 'What does Westwood need to look like?' Because our generation of students are changing, as far as this Generation Z growing up with a global connectiveness, with empathy and sympathy that hasn't been there before. There are skills that they will need to have in the work force that we never had to worry about when we came through. I think there's a lot of things for us to say, 'Look we're strong today, but we'll be remiss if we don't plan out fifteen years from now and start backing it backwards,' and then ask ourselves, 'OK, if that's where we're gonna be fifteen years from now, what do we do tomorrow to start down that path?' If you're standing still, you're falling behind."
"I want to make sure Westwood is a place all students find success. We will look for more avenues to make sure every student that walks through our doors has a good home and a good place and a good experience, and they're prepared for life beyond Westwood."
Favorite movie?
"The original Godfather. Because when I talk about leadership – I know it's a gangster movie – but there's a lot of leadership in the Godfather. Forget the crime, there's a lot of good, 'How do you work with people? How do you lead people?'"
What are you most excited for this school year?
"I'm excited to be with the students. I can't wait to be at the proms, the games."
How will you increase school spirit?
"I've already started talking to the band, some of the football guys. What I think — you guys are gonna have to help me. I've been hearing that school spirit suffers because we are focused on academics. We're gonna call it the W—we're gonna pull together the leaders from every student organization—that's the whole. That's everyone. This idea of the W, that's who is going to have to figure out, 'How do we get people to not let go of books, but kinda get involved in life beyond that?' Teachers need to give us some flexibility too. That's where I am going to have to go to the teachers and tell them to keep the bar high, but we gotta let them be sixteen- and seventeen-year-olds."
What is your take on our resident family of vultures?
"I love the vultures. How do I help continue to make the vultures a healthy part of our school?"
What is the strangest thing you've heard/noticed about Westwood thus far?
"I find it interesting that all the pictures of the principals are in one spot. I find it interesting that the school hasn't had much change. You can see how deep rooted the culture is where it's like all the principals in, like, 25 years are all in one cabinet. You go to some schools, you'd probably have to look up in an archive somewhere to name all the principals. It's almost powerful to see that I'm gonna be number six. Wow."