Bands Perform at Festival
All of the middle school and high school bands within Round Rock ISD gathered on Monday, Oct. 3 at the Kelly Reeves Athletic Complex to show off what they have been working on this year at the Festival of Bands.
The five high schools performed their 2016 marching shows with the middle schools joined them on the field to perform a short song afterwards. The line up started with Cedar Ridge, Westwood, McNeil, Stony Point, then Round Rock.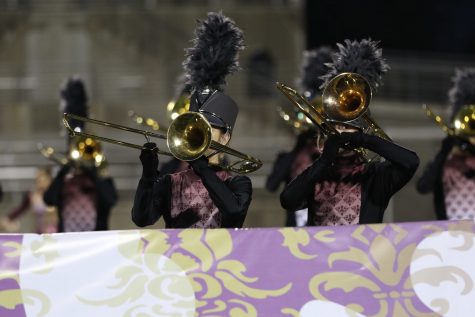 "I really love going to the Festival of Bands because it's great to see how everyone else is doing and it's a good reference point for us as a band in the season," Ruben Seifert '18 said. "It's also cool to see some other shows."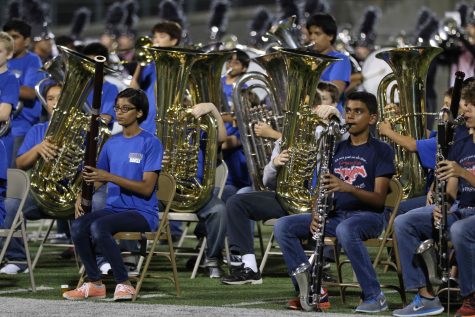 The Westwood Warrior Marching Band performed parts one, two, and three of their 2016 show Shall We Dance and then stood with the Canyon Vista and Grisham bands to play 'We Got the Beat' by the Go Go's. After they were finished all three schools returned to the stands to watch the other schools.
"I enjoyed sitting in the stands and being able to watch other bands perform," Ariel Sweet '17 said. "I thought it was neat to look for things we have been working on show up in other bands, so see how far along their shows are in comparison to ours."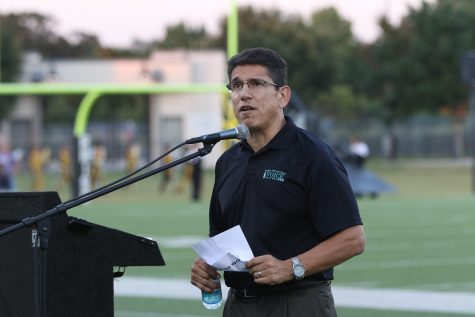 The night was wrapped up after a performance from the Texas State University Marching Band.
"I have been going to the Festival of Bands since kindergarten and I still remember the first time I went," Sophie Hughes '18 said. "I remember hearing the Star Spangled Banner being played and getting so excited. I've been going ever since and now I get to perform in it."