Fall Show Cast to Perform 'The Diviners'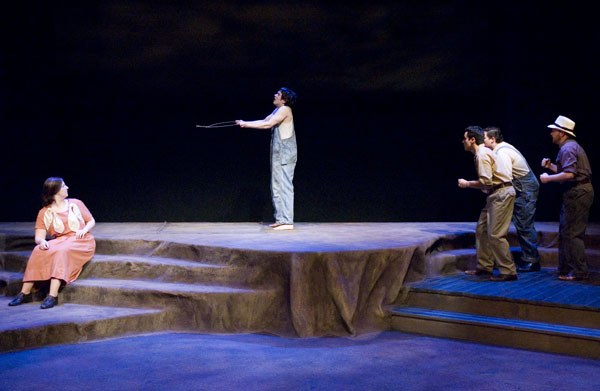 The fall show cast will be performing a preview of The Diviners at 7:00 p.m on Wednesday, Oct. 26 as well as three regular performances on Thursday, Friday, and Saturday, Oct. 27-29 at 7:00 p.m. All shows will be performed in the Black Box Theatre at Westwood, and tickets will cost $7 at the door.
The Diviners is set in the early days of the Great Depression in a small southern Indiana town named Zion. The play follows the life of an unusual boy who has a remarkable gift.

"Since I'm the male lead in the play, a lot is relying on me which is stressful, but I think my fellow cast mates and I put our best effort into making The Diviners great," Tony Nielson '18 said.