Annual Youth Track Clinic Attracts Future Athletes
Jenny Xu, Executive Editor
January 31, 2017
In an effort to raise awareness about the track and field program, the annual student-led youth track clinic was held on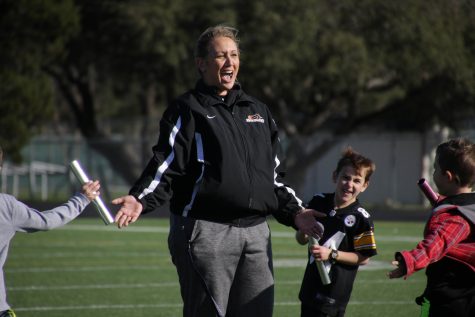 Saturday, Jan. 28 at the Warrior Bowl. Over 80 eager elementary students were in attendance, with the athletes acting as coaches.
Following the group warmup, students split up the attendees based on grade level to run through each activity. A total of five stations were available, where the younger students experimented with block starts, long jump, shot put, high jump, and relays. There, attendees learned the proper technique for each event. Afterwards, a 40-meter dash was held for each grade. All students were awarded with a participation medal, while the winners for the 40-meter dash received a medal.
"My favorite part was seeing how excited the kids were to be out there," head girls' coach Tara Nelson said. "They just loved to be out there and be active running around. It was fun to see the high school students interact with the younger kids and mentor them."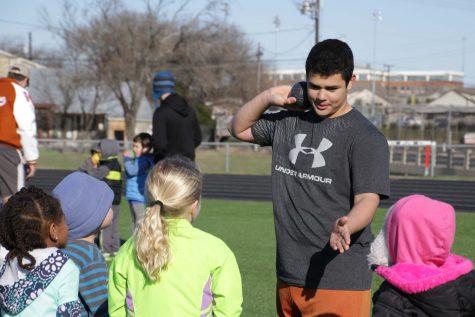 By offering attendees a glimpse into several events offered in the track and field program, coaches and students hope to encourage greater participation in the future. With a variety of activities available, the youth track clinic attracted former attendees as well as new ones. In addition, the clinic provided a valuable fundraising opportunity for the track and field team.
"A lot of the fifth graders were really good," Junna Castel '20 said. "It was fun watching them try all these events and getting to know them better. We helped them become accustomed to and learn how to do these events so that way when they get to middle school and high school they'll be willing to try them out again and build upon what they learned at the clinic so they do really well in these events."