Band Narrowly Misses Out on BOA Finals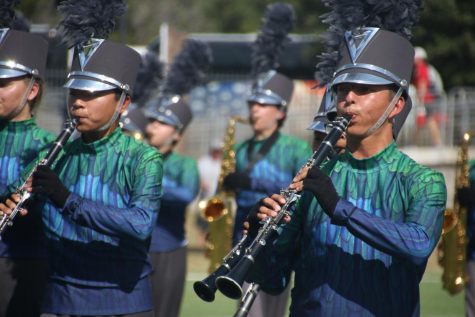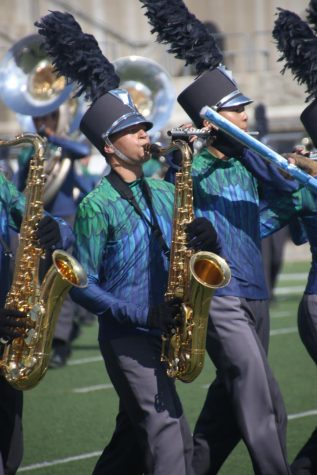 The Westwood Warrior Marching Band attended Bands of America (BOA) Austin on Saturday, Sept. 23. The band's show is entitled "Bluebird", based off of a poem written by Charles Bukowski. This was their first competition of the season and the first time the band would perform their full show only two months into the season.
"It's so cool how we had our whole show finished for our first competition," Danielle Efruss '18 said. "We worked so hard these past couple weeks on cleaning our show and adding choreography."
The band got together at 10:30 a.m. to get in a quick rehearsal and left for the Kelly Reeves Athletic Complex at 1:30 p.m.. This was the first competition for some students, but for others, it was one of their last performances.
"I was really happy and sad at the same time," Daniel Shin '18 said. "It was a bittersweet moment realizing that was my final BOA Austin competition, but I know that it'll also be my mark on this amazing band program."
The students warmed up together and got ready to perform for judges at 3:45 p.m.. However, the soloists and directors weren't allowed to do a soundcheck for their wireless microphones, and they had to perform without knowing if their equipment would work properly.
"It was a little frustrating because we weren't allowed to check our electronic equipment before the show and we had a lot of mics and sound effects that needed to be tested," Vivian Tran '19 said. "It was terrifying to perform not knowing if my mic or any other soloist mics would work, but I still think we had a really great run through."
After the performance, the directors explained to the students that the soundboard overheated, so none of the soloists or sound effects were heard.
"I know everyone is disappointed right now, and that's okay," Assistant Director Thomas Turpin said. "If the sound is the reason we didn't make finals, that is completely out of our control and it's not anyone's fault. We performed an amazing show and [the students] should be really proud of that."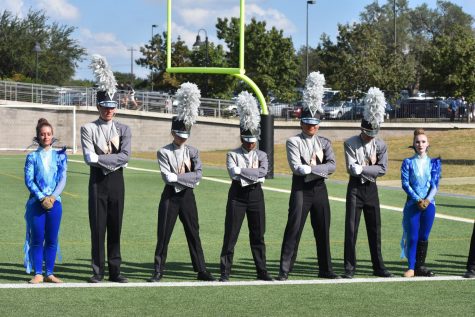 The band stayed long enough for the finalist announcements, praying for the best. Unfortunately, the students found out they would not go on to the next round. After the announcement, the directors got together and reassured the students with a pep talk and said they had a strong performance.
"I know everyone was feeling many different things: sadness, anger, frustration," Aaron Slack '20 said. "But at the end of the day, it's important to realize that we gave it our all and what we did today wasn't anything like what previous Westwood bands have done."
The students left the stadium after watching the 10 finalist bands perform. After the band got back to the school, they found out they had placed eleventh and were a quarter point away from making it to finals.
"Being a senior, it just really hit me hard how this was my last chance at making it to finals in this competition," Ally Marquis '18 said. "But finding out how unbelievably close we were just comes to show that our work is paying off. We still have a little over a month left in the season, and I know we'll be even more successful in our future competitions."