NHS Reveals Plans for Winter Wonderland Fundraiser at First Meeting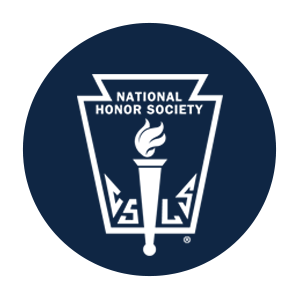 National Honor Society (NHS) held its only meeting for the 2017 school year on Tuesday, Dec. 5. Officers talked about how to earn service points and be a good leader for the community, and also mentioned their annual service project, the Thirst Project. The officers then discussed their December service projects and revealed their decision to hold a new fundraiser, Winter Wonderland, instead of the traditional Warrior Fest.
"This year, we're doing things a little differently in that, instead, [we will have] two big fundraisers, and our very first one is Winter Wonderland," NHS officer Melissa Wijono '18 said. "To be completely honest, I'm worried we won't raise as much money as we have in the past, but I'm [still] really excited to see how it turns out. Hopefully, it becomes a new tradition that gets better and better each year."
To end the meeting, the officers outlined their December fundraising week, which will start on Tuesday, Dec. 12 with a bake sale in the atrium and near Java City after school. On Wednesday morning, NHS members will go into classes to ask for donations. A coin collection will take place on Thursday, in which students can place money in cups to be donated to build wells in Africa. To end the fundraiser, NHS will host a free movie night on Friday. There will be popcorn, Chick-fil-A, pizza, hot cocoa, candy, and baked goods sold while the movie, Elf, is playing.