Ms. Dawn Radcliff Returns to Teach English at Westwood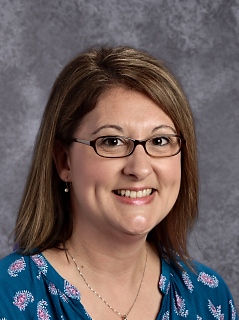 By Dia Jain, Horizon Assistant Editor
August 31, 2018
Ms. Dawn Radcliff recently joined the staff as an English teacher. In 2002, Ms. Radcliff started teaching English at Westwood, but quit in 2008 to stay home with her youngest son. For the past four years, she taught English and Creative Writing at Rouse High School, but decided to transfer back for many different reasons.
"Westwood is actually my neighborhood school and I like the idea of teaching within my community," Ms. Radcliff said. "Also, my own children will be coming to Westwood soon. I am also very good friends with the English teachers here and I really like being able to come back, as I really missed teaching with them."
She attended college at the University of Arkansas with a bachelor's degree of psychology and a minor in English.  Because Ms. Radcliff's mother was a teacher, Ms. Radcliff always resisted against being one as she grew up. She instead focused on counseling, taking psychology and educational testing courses in college.
"I think I always knew that I wanted to be a teacher, but I rebelled against that because I wanted not to do what my mother was doing," Ms. Radcliff said. "But as I got older, I realized that teaching was what I wanted to do, so I went back and got my teaching certification. I think as teachers, we are put in a really unusual position where we get to know so many different people and students, and I really love that about my job."
In all her years of teaching, Ms. Radcliff always chose to teach English.
"I chose English because I loved to read, and I want kids to love to read," said Ms. Radcliff. "I think it's really important that kids know how to communicate, not just for school but for their whole life. So I just decided I would try it, see how I liked it, and I ended up loving it."
Ms. Radcliff hasn't taught freshmen in a long time and is attempting to bring more values into the classroom to help them grow, accustom themselves to the high school environment, and develop skills for later life.
"I like that Westwood has a real push for safe space and inclusion of everyone, and that's a value I try to bring in the classroom," Ms. Radcliff said. "A love of lifelong learning is hard to teach, but I hope that I can model that."
For Ms. Radcliff, there are many different topics and ideas within English that she loves learning and is excited to share with her classes.
"I'm curious about a lot of things," Ms. Radcliff said. "Sometimes we talk about things that are going on around the world. Being socially conscious and aware and to be able to do something and effect some change if you want is important and is a part of school."
Ms. Radcliff is excited for her first year back at Westwood teaching English again. With a great year ahead of her, Ms. Radcliff has already started teaching her freshman students the subject she loves.
"I'm really looking forward to getting to know my students and watching them grow as the year goes by," Ms. Radcliff said.