Makayla Coy '19 Nominated for VYPE Basketball Award
Emily Lu, Editor-in-Chief
November 5, 2018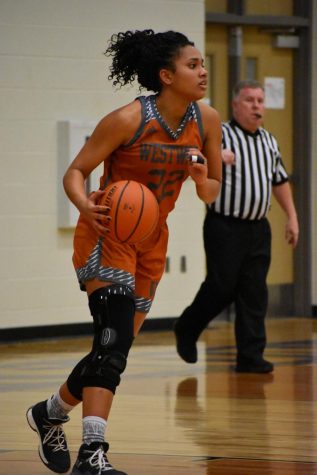 Makayla Coy '19 has been selected by high school sports magazine VYPE as one of the top 24 returning Austin-area girls' basketball players. The player with the most votes, as determined in this poll, will officially be named VYPE Austin Preseason Girls Basketball Player of the Year.
Even though Coy missed her sophomore season after a series of injuries, she came back her junior year only to be named First Team All-District and the Warrior MVP, in addition to the recognition by VYPE.
"It was really interesting because I've been off from my ACL tear for like two years now," Coy said. "It's cool that I did a season and it actually paid off and something good came out of basketball this year."
You can vote as often as you'd like in the poll, which is open until Tuesday, Nov. 6. The Lady Warriors will play their first home game of the season against Cedar Park on Nov. 6 at 7 p.m.