Staff Recognized in Chicago Journalism Convention Write-Offs
While attending the bi-annual JEA/NSPA National High School Journalism Convention in Chicago, eight staff members placed in their individual Write-Off Contest events. Even though this was the staff's first time competing, students came away with several Superior, Excellent, and Honorable Mention ratings.
Jenny Xu '19, Mae Bruce '19, and Rosie Deal '22 received Superior ratings in their respective events of Newswriting, Review writing, and YB copy/caption: Academics. Superior ratings are given to less than 10 percent of the contest entries.
"I was just really excited when I saw that I got it," Deal said. "The process was a little bit stressful for me because I'd never done something like that before but it was really cool to meet the other students who were doing it with me because they were from all over the country."
Excellent ratings were also awarded to Emily Lu '19, Sathvik Allala '20, and Sarah Wang '20 in their Sports writing, Graphic Design: Logo, and Graphic Design: Advertising contests. Lizzie Deal '19 and Hayden Swanson '21 were recognized as Honorable Mention in Feature Writing and Newspaper Editing.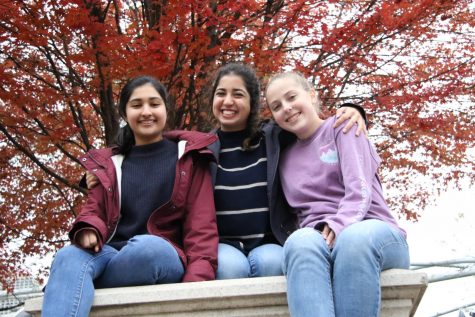 At the convention, students also attended sessions taught by veteran journalists, advisers of student publications, and even other high school journalists themselves. These sessions delved into the multiple disciplines involved in journalism, ranging from leadership and team building to laws and ethics.
When not listening to various keynotes or attending breakout sessions, students had the chance to explore the city of Chicago together. Favorite activities included visiting Millenium Park and exploring the city's food scene.
"I was given a unique opportunity to bond with my peers, from sharing deep-dish pizza to taking aesthetic photos at the Chicago bean in Millenium Park," Allala said. "There was something special about visiting these popular places in person, especially with my friends by my side."
Leave a Comment
About the Writer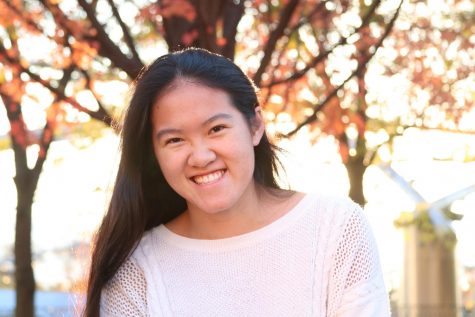 Emily Lu, Editor-in-Chief
I've always been a storyteller, and I fell in love with journalism as an outlet to express my voice and share stories. When I'm not in the newsroom, you...