2018 Heritage Recognized for Yearbook Excellence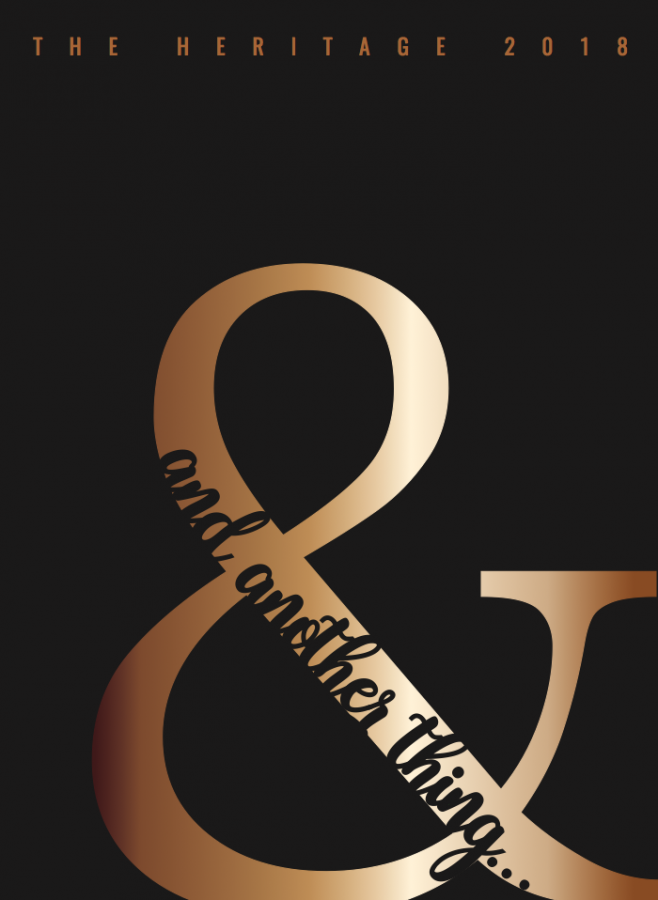 The Heritage yearbook staff has been recognized by Balfour Yearbooks with the Best award for its outstanding contribution to scholastic journalism, and the 2018 Heritage is also featured in the 2019 Yearbook Yearbook.
"Congratulations on creating a book that documents the history of your school while telling the unique stories of your students," Julia Copeland, the editor of the Yearbook Yearbook, said. "It is an extraordinary accomplishment to be recognized as the best of the best. By being included in this 33rd edition of the Yearbook Yearbook, your outstanding designs, coverage, writing, and photography will serve as examples for staffs across the nation."
Yearbooks published by Balfour for the 2017-18 school year were evaluated in one or more of the following areas: theme development, layout design, photo content, secondary packages, and cover design. Under the direction of Ishani Pandya '18, the Editor-in-Chief, the 2018 Heritage garnered both the Best award, which Balfour honors less than one percent of yearbook staffs with, and multiple features in the 2019 Yearbook Yearbook.
"Being in the Yearbook Yearbook is a really big honor, and it's very rewarding to know that all the months of hard work we put into creating our book have paid off," 2019 Heritage Editor-in-Chief Grace Liu '19 said. "It's nice to have an impact beyond our school and to have our work acknowledged by industry professionals and critics."
The Yearbook Yearbook publishes the best examples of work in Balfour yearbooks for other staffs to be inspired by.
"I look at other staff's publications all the time, so the idea that other staffs will draw inspiration from what we do is really rewarding because it means we're doing it right," Bailey Armosky '20 said. "I hope that we continue to keep exceeding the standards and expose more people to our design styles and techniques because you can learn from anybody about anything, and I think that what we're doing here is something that other organizations can learn from."