Principal Responds to Allegations of Cover-Up
Sources present conflicting information about the lockdown on April 3.
After website 71 Republic published a story titled Exclusive: Westwood High School Covers Up Shooting Incident on Monday, April 15, Principal Mario Acosta responded with a statement emailed to the Westwood community, maintaining that the story "contains inaccurate and misleading information."
The article, written by Indri Schaelicke '19 for 71 Republic, which is not affiliated with Westwood High School, claims that administration may have covered up a gunshot incident on Wednesday, April 3, when the campus was placed on lockdown. Schaelicke cites three anonymous sources who supposedly "verified the presence of a revolver" in a locker room before school began, one of whom was speaking with the student in possession of the weapon "when the gun went off." The story also includes images of damage visible on the floor of the freshman football locker room, which he speculates could be from the alleged shooting incident.
Mr. Acosta's emails to the Westwood community state that a student admitted to having a BB gun on campus; however "there were no witness reports of the weapon being fired." The campus was placed on lockdown after the administration received reports from students at approximately 1 p.m. of a student in possession of a weapon. Investigation by law enforcement and campus administration quickly revealed that neither the student nor the weapon were at school, and the lockdown was lifted after it was confirmed there was no threat, according to Mr. Acosta.
"We were able to figure out within minutes that the student and the gun were not on the campus," Mr. Acosta said. "Our fear was, 'was the student coming back to the campus with the gun?' Because we hadn't secured that answer, that's why we locked you guys down. We knew that any potential threat — if there was a threat — was outside. Then what makes sense to do is to make sure we all stay inside and protected."
Conflicting Accounts
Schaelicke conducted the interviews with his three sources, who each requested to be anonymous, over Snapchat. He said he has not talked to them in person and does not know them personally, but held conversations with his sources through social media to confirm the alleged presence of a revolver with "a full six rounds loaded into it." The sources also said the gun was "[shown] to all of the room's occupants." Schaelicke waited until the story was published before asking for comment from campus or district administration, citing concern that "they would try to shut [him] down."
"I just feel it's a little bogus to claim that we don't 'adhere to basic journalistic standards and ethics' when I followed the request of all my witnesses to stay anonymous," Schaelicke said in response to Mr. Acosta's latest email. "I think that's awfully defensive, and I don't feel like there's a place for that."
"
I didn't hear a shot.
— Chase Morgan '22
According to Mr. Acosta, administration and the Williamson County Sheriff Department interviewed all of the witnesses in vicinity of the weapon, but never confirmed that the weapon fired.
"What we've been told through eyewitnesses is that the weapon was visible," Mr. Acosta said. "The rumor was that there [were] shots, but none of that was ever confirmed. There's not been any verification that there [were] any kind of gunshots."
Chase Morgan '22, who was in the locker room, confirmed that law enforcement and administration interviewed him. He did not hear any sort of shot nor did he see a weapon. He estimated that there were 30 people in the locker room at that time, mostly on the opposite side from where the gun was supposedly visible.
"I was on the other side of the locker room when it happened," Morgan said. "I heard screaming but I didn't hear a shot."
In the story, Schaelicke alleges that the administration "downplayed the entire incident and did not provide clarity to the events of that day" during initial communication with the school community. However, Mr. Acosta said that he shared more as the investigation progressed and he received additional information.
"We didn't necessarily know all of this the day it happened, because some of the investigation continued into the evening and the next day," Mr. Acosta said. "The day of, I don't think I said BB gun, because we didn't know yet. We were in the process of investigating. As we knew more, we shared more. That just is the natural flow of an investigation, you don't know everything at the beginning — that's why you're investigating."
"
The only things I haven't shared are things that are not shareable, legally.
— Principal Mario Acosta
Regardless of the administration's response, Schaelicke maintains confidence in his story. While he has not taken a journalism class at Westwood, he has gathered experience writing for 71 Republic for almost a year as well as serving as their Managing Editor. The publication, which was started two years ago by a pair of rising sophomores, is mentored by Spencer Kellogg Neale, who Schlaelicke said "has an extensive background in journalism."
"I did a lot of research in writing this article like the legality and what practices I need to follow, so I'm really confident I wrote this article appropriately," Schaelicke said. "The whole controversy about fake news just kind of brought and enshrined a value in me of honest and factual reporting, and not conflating opinion with fact. I've been devoted to that for two years or so."
The main headline and other subheads in Schaelicke's article suggest that Round Rock ISD personnel intentionally kept information from the public, using phrases such as "Administrative Dishonesty" and "Coordinated Cover-Up?" Mr. Acosta, however, maintains that he has shared all the information he can.
"The only things I haven't shared are things that are not shareable, legally. Outside of that I've been super transparent," he said.
Community Response
Schaelicke's story has garnered over 10,000 views after circulating through various social media platforms. Some students who have read the story as well as Mr. Acosta's response felt that it was unnecessary.
"Mr. Acosta went out of his way to respond to the story when he really shouldn't have," Nima Ashtari '20 said. "His response seems to discourage students from questioning authority and forming their own judgement of a situation."
Muhozi Nintunze '19 said he supports Schaelicke's efforts and that he is not sure the administration is being entirely truthful.
"It did seem that what they said immediately after the lockdown and what they sent out [later] didn't completely correlate," Nintunze said. "[Schaelicke's] trying to make sure that all of the information is being given to the students exactly how everything happened. We know that administration's priority is to keep us safe, but we also want to make sure that they're giving us all the information that they have."
Journalism teacher Lanie Catuogno agreed that students, and the public in general, have every right to demand information, but also emphasized that journalists have a responsibility to be thorough when reporting a story.
"
We also want to make sure that they're giving us all the information.
— Muhozi Nintunze '19
"I think the writer's intentions were good, and it's definitely important to hold people in authority accountable," Ms. Catuogno said. "He started out well, by finding students who claimed to know something. But the story is one-sided. There are no interviews with law enforcement or admin. There's no way of knowing who these anonymous sources are. Reporting over social media just isn't good enough — it's too easy for people to lie or exaggerate and to hide their identities."
Ms. Catuogno, who described the story's headline as "sensationalist clickbait," expressed concerns about the impact of sites such as 71 Republic, which she said present opinion and speculation as if they were news, in the current broader landscape of journalism.
"Sites like this are damaging to all news people," Ms. Catuogno said.  "Particularly now, in a time when both student and professional journalists are fighting for their rights and for the trust of the reading public, this kind of yellow journalism just makes it harder. By all means, ask the questions, demand the truth — but don't spread rumors, and don't make false accusations."
Two conflicting accounts of what happened in the locker room on April 3 remain. While Schaelicke stands by his sources who said the gun was fired, Mr. Acosta and the school resource officers (SROs) say they have not had any such report. A student present in the locker room stated he did not hear a gunshot.
Mr. Acosta's final sentiments in the interview concern not Schaelicke's article, but a reiteration of the role of the student body in reporting anything that seems wrong to keep others safe. While the weapon was supposedly visible to students before school started, administration did not receive reports until around 1 p.m.
"That gap right there is not optimal," Mr. Acosta said. "There's 2,780 students. The odds are that a student's going to come across something weird or wrong before a staff member will. We need you guys to tell us quickly, tell us in the moment. Had we known in the morning, this could've played out wholly different."
Leave a Comment
About the Contributors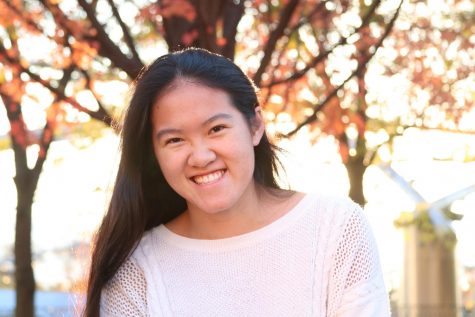 Emily Lu, Editor-in-Chief
I've always been a storyteller, and I fell in love with journalism as an outlet to express my voice and share stories. When I'm not in the newsroom, you...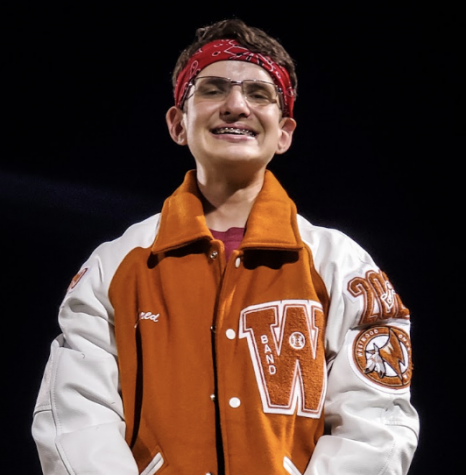 Jared Hyman, Photographer/Videographer
What's up y'all! I'm Jared, I'm a sophomore and this is my first year on press and I'm super excited to start working with these awesome people!...