Mr. Adrian Ramirez Appointed as Assistant Principal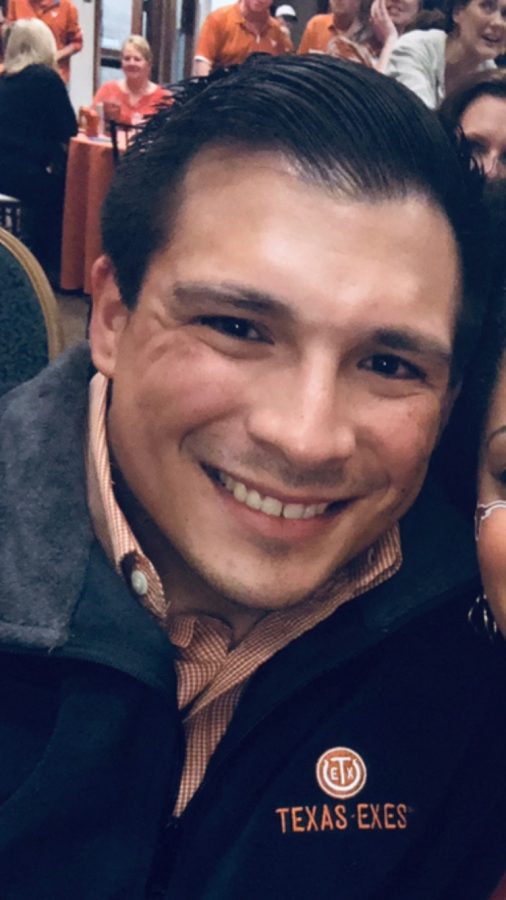 Assistant Principal Mr. Adrian Ramirez joined the administration at school this year. Previously, he was a Spanish teacher at Temple High School for four years, the school he himself attended, and taught at Eastview High School for two years as well, before arriving to teach at Westwood.
Mr. Ramirez believes that educators in high school can make an impact on the lives of their students. In fact, that is how he was inspired to get into education. His senior year English teacher had told him that he would excel as an educator.
"I think it's really important for teachers now, whenever one of their students is good at something, to tell them they're good at it," Mr. Ramirez said.
An important reason why he wanted to become an assistant principal was to explore the different ways he could help students and the school. While in a teacher position he would have more one-on-one interactions with students in class, as an assistant principal he gets to help students and staff, as well as work with different policies on campus such as Flex Time.
"I always felt kind of a desire to go into a leadership position," Mr. Ramirez said. "Be a little bit more involved in campus decisions."
Mr. Ramirez came to this school because he believes it is very unique. Through his new job, he wants to help develop and strengthen the different characteristics that make Westwood so special. 
"I wanted to come to a place [where] there was diversity on campus," Mr. Ramriez said. "[Where] there was a strong belief that we can help all students achieve, and be successful and that students had a voice on the campus."
He wants to bring his experience working with different students into his new job, and use his knowledge to help them reach their goals throughout high school.
"Even though we have this great academic success, we also have a lot of different student populations that maybe need more encouragement," Mr. Ramirez said. "That had been a strength in my past, working with diverse student populations."
Another goal of Mr. Ramirez is to strengthen school pride as well as help students achieve their potential. He strives for high school to not only be about academics, but to teach students about themselves and prepare them for their future.
"We want [students] to have a full rounded experience so that when [they] leave here [they] can say," Mr. Ramirez said. "[They] know who [they are] as a person and [they're] ready for whatever it is [they] want to do next."
A daily workday for Mr. Ramirez varies greatly, and there is no specific routine for each day. He must check appointments for the day, and anytime a student or a staff member needs assistance, or when there is a crisis that needs to be resolved, he takes on the task to help.
"What I really love about this job is [that] I never know when I walk through that door what's going to happen," Mr. Ramirez said.
In his free time, he likes running, reading books, and spending time with his family and friends. He especially enjoys watching sports as he was a student-athlete himself.
"I love going to Longhorn athletic events," Mr. Ramirez said. "My brother's a junior so that gives me a chance to visit him."
As for advice for high school students, Mr. Ramirez wants them to take advantage of all their opportunities. There are so many areas to get involved in at school, and he believes it is important for students to get new experiences.
"Whether it's a challenge," Mr. Ramirez said. "If you're somewhat interested in it, give it a go. You don't want to leave here with any regrets."