SMART Tag System Is Introduced to RRISD Buses
Risha Sur, Marketing Director
November 7, 2019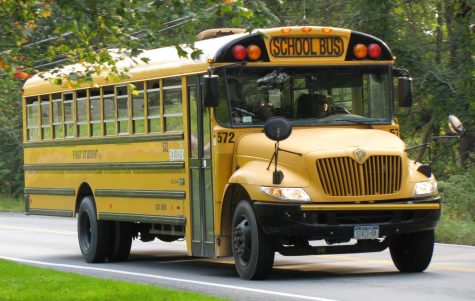 Round Rock ISD recently announced that it will be implementing a SMART Tag system on buses. SMART Tag is a feature where students will have to scan a specialized student ID card while loading and unloading from their bus. The data which SMART Tag collects will be observed by the Transportation Department and can be viewed by parents of students through a portal.
"I think it is a good idea because it's an easy way to keep track of students getting on and off the bus, and it ensures the safety of everyone, especially younger students," Sunny Lee '21 said. 
This new feature on buses will improve the safety of all children by making sure they board and deboard the bus at the correct stops. Radio Frequency Identification technology in each school bus will allow the buses to be tracked in real time. This feature is being put into effect at RRISD schools over the next few months and will be available to Westwood students starting on Feb. 26.