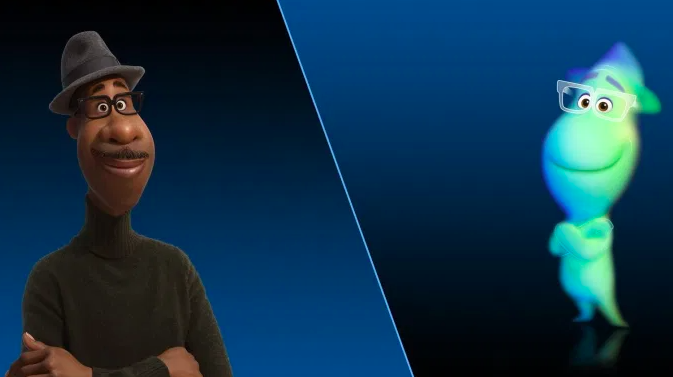 Photo By Deadline
A Dangerous Animated Trope: Disney's Flawed Approach to Representation
February 2, 2021
Disney has retained the title  of one of the biggest entertainment providers for nearly a century, creating classics from all the different branches of the widespread company. From the Disney Princesses to the numerous Pixar films, we've all experienced the vast universe of the franchise. It is a staple of many childhoods, reaching various cultures, and resulting in a mass diversity of Disney lovers. 
Throughout the years, Disney began to provide more representation of different races and cultures with movies like Moana and their most recent film, Soul. They began to showcase many different stories aside from just a princess and a prince, empowering the young minds watching them. Yet, a troubling trope has appeared in some of these animated movies. 
One of the new movies to come out on Disney+ is Soul, a warm tale of appreciating yourself and every moment. But while the message is significant, the way they portrayed it is telling. The main character, Joe, is a Black music teacher, aspiring to become a jazz musician. Lucky for him, he gets his break at a jazz club but just before performing, his life is cut short. Just ten minutes into the movie, Joe dies. What kind of message is that to kids who see themselves in Joe?  
After his sudden death, Joe is transported to a spirit realm where he becomes a teal blob and remains like that for most of the movie. Like Princess and the Frog, Soul has fallen into the trope of animated movies with Black leads becoming different creatures. So while it appears to include important Black characters, they're merely an animal or a piece of soul. 
But the bigger issue lies beyond that. The implications that Black main characters can only be acceptable if they aren't Black throughout most of the movie plants destructive seeds in young minds. It's damaging to search for a character that they see themselves in, only to be met with a creature. It dehumanizes the character in a way that some just brush off as being a part of the movie. This would be slightly more acceptable if there were other movies starring Black main characters, but this isn't the case. 
Being the first Black-led Pixar film, Soul, relays an important message while unfortunately playing into the dangerous cliché of animated Black characters. It's vital for us as viewers and creators to recognize these kinds of issues and change them. Kids deserve good characters they can relate to. It's time to break this trope. It is the time to portray strong stories with powerful leads who are themselves throughout the story. Let different races and cultures grace the big screen. Diversity is what gives color to life, let's show it off.