'The Red Sea Diving Resort' Undervalues True Declassified Mission
April 21, 2021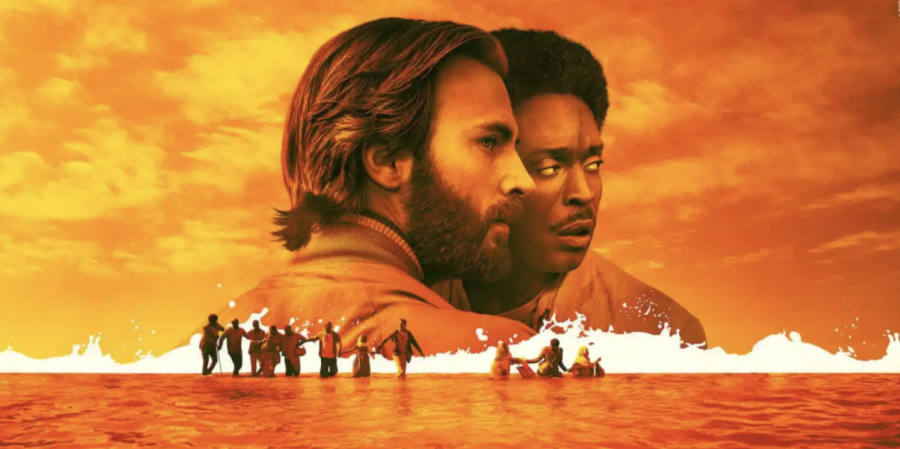 Photo By Indiewire.com
Hollywood has a long-standing tradition of adapting truly heroic stories into suspenseful dramas. They transport us there in time and space and always make us question what we would do in that scenario, whether we would step up to the challenge and become the ultimate warriors, or cower in fear, letting our ignorance consume us by avoiding the problem. Well-constructed films do what a nonfiction book can't, grounding real stories in high suspense, and with characters that seem genuine. They serve as a reminder of the goodness that underpins heroism. Suddenly thrown into Netflix's collection, The Red Sea Diving Resort, directed by Gideon Raff, does none of these. 
True heroes become stereotypical icons, and real victims become deceptive props in this film. The audience is left feeling empowered by the humanity aspect in a great hero tale rather than the depressing facts behind the true story. 
This operation's true tale is unbelievable, the kind of newly declassified operation that sophisticated filmmakers might sell as a cross between Ben Affleck's Argo and Steven Spielberg's Munich. The movie, on the other hand, is a dud, reducing this loosely fictionalized true story to a series of petty disputes between spiffy foreigners.  
It's hard to forget how clearly the film delegitimizes the brave Ethiopian refugees for whom it pretends to care so profoundly about. In the first scene, Ari Levinson, played by Chris Evans, is an admirably rash Mossad agent who saves a lost Ethiopian boy at the last minute just as a brutal African warlord is about to shoot the unarmed child. It's clear what kind of film The Red Sea Diving Resort would be, a tireless cliché played throughout, of "no one left behind." 
Ari is entirely dedicated to the Israeli Prime Minister Menachem Begin's task of emigrating the remaining members of the Beta Israel, a marginalized group of Ethiopian Jews whose existence is jeopardized, but origin is unknown, living in the midst of genocide and poverty. 
Levinson comes up with the bizarre plan to lease an abandoned hotel along the Red Sea's coastline, with the idea that Ethiopian Jews who'd made the perilous journey to Sudan by foot could be smuggled out of the country, according to Raff's vastly oversimplified script. 
Sudan was openly hostile to Israel at the time, as the Arab League declared "no peace with Israel, no recognition of Israel, no negotiations with it" in 1967. Such a scheme would have to be carried out by people with no apparent connection to the region. The fact that undercover Mossad agents were able to execute this plan so easily raises some legitimate questions. 
Back in Israel, the squad reports to Ben Kingsley, played by Mark Ivanir, whose character is mainly seen yelling and clenching his first dramatically during extractions from a control center well away from the action, especially when there is a small obstacle in the road. 
Meanwhile, in Africa, it is clear that the locals who led the precarious Jewish migration from Ethiopia to the refugee camps have the most difficult job. The film's only nonwhite ally, Kabede Bimro, played by Micheal Kenneth Williams, is a synthesis of all these heroes. 
It doesn't take a savvy movie critic to realize Kabede's version of the story is much more compelling. In this narrative, a contemporary Moses leads a group of people fleeing persecution, where they head to the Promised Land, otherwise known as Jerusalem. Despite Ari's assurances that he will not abandon anybody, Kabede is the one who must consistently persuade him to continue as challenges arise. In the best-case scenario, this part may be deserving of an Oscar nomination, but Williams struggles to make anything of the role, portraying him as yet another victim in need of help. 
In this regard, the film is scarily ambiguous, inventing a threatening Sudanese Army General, Abdel Ahmed, played by Chris Chalk, to exemplify the threat. The officer is driven to keep the Ethiopians detained at refugee camps because the United Nations provides relief money for each escaped refugee. As hundreds of Ethiopian Jews withdraw from camps, Ahmed becomes increasingly irritated. The historical detail is so sketchy in Raff's script that audiences struggle to outline the strange phenomenon depicted in the film. Instead, their attention is drawn to the falsities found along the way, such as the scene where Levinson and one of his undercover agents bribe a local official while his boss can be heard killing his political enemies off-screen. 
Many films of this genre take a humorous approach when addressing the brutality and injustice prevalent in these geographic regions and specifically regarding how different the traditions and lifestyle are in certain impoverished countries in the world such as these, with the cruelty and horror faced on the daily by those living in less fortunate circumstances. 
At the very least, the abrupt tone shift is worth recalling, as bad as it is, because the rest of the film is utterly forgettable. It's the type of script that emphasizes every character's inspiration, with the narration and repetition about leaving no one behind. Unfortunately, it fails on its main promise.
These characters are constantly speaking of how dangerous the mission is, how important the mission is, or the amazing things they did while on it. One can't forget that they portray heroes but you feel like they don't truly prioritize humanity and humility. Of course, no one will argue that the Mossad agents' actions weren't extremely admirable, but that doesn't make the film about them successful. 
All who were interested in The Red Sea Diving Resort seem to have assumed that the story was already so moving that they didn't need to do anything to turn it into an inspiring film. It's a story that most people won't hear about until they see the movie, and also one they won't feel like they know anything about afterwards. If this film were entirely fictional, it would still be considered a relatively bland watch, and due to it being a film based on true events, it is unnecessarily condensed. The fact that every sequence of events, as well as the transitions, ends so suddenly might point to reasoning as to why it did not receive any Academy Awards. This lifeless Netflix thriller turns a fantastic tale into a drab white savior narrative. The clichéd film is too preoccupied with its heroes to care for its victims. While the true Mossad agents saved thousands of lives, the film just makes you feel like they were more subconscious and all about themselves.