Junior Wins Year Long Stock Market Game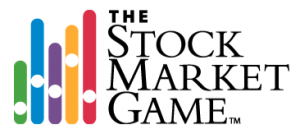 Joshua David LeRoy '22 recently won the year long competition of The Stock Market Game in April. The Stock Market Game is an online simulation of the global capital markets where students between the ages of 9 and 17 invest and manage their finances, preparing them to be financially independent and responsible citizens in the future. 
"All students/teams have $100k to purchase stocks, mutual funds, [Exchange-traded fund (ETFs)] and/or bonds traded in the New York stock exchange and/or [National Association of Securities Dealers Automated Quotations (NASDAQ)]" Money Matters Teacher John Garza said. "The goal for students is to learn how to invest by researching companies, practicing investment strategies with virtual money and competing with other students in Texas for the greatest returns."  
In August of 2020, LeRoy started the competition with $100k. In the mornings he studied trends, researched and invested. He employed unconventional investment strategies such as "shorting," where one sells first and then attempts to buy at lower prices, and using "margin," which is the process where people borrow money from a broker to purchase stock in order to increase his buying power. He utilised these atypical methods instead of the traditional strategies like "buy and hold," where an investor buys stocks and holds them for a long period of time no matter how much the market fluctuates, and "dollar cost averaging," which is a technique where one invests a fixed amount of money in the same stock over a long period of time. At the end of the game, on Friday, April 16, LeRoy had made $311,236.12.  
"The pandemic improved my ability to participate in the game," LeRoy said. "The virtual nature of school gave me time during flex block to place orders in the morning and more flexibility throughout asynchronous time to do research and make trades as the day goes on." 
Apart from stocks, LeRoy is also interested in the field of program designing, and he plans on combining both of his interests together to create a software program. His intention is to build his program such that it would guide him to increase the probability of making good profit on the stocks he is interested in buying in order to maximize his chances of success in future competitions. 
"Over 900 teams were in the competition and most teams were made up of numerous students," Mr. Garza said. "All the teams at Westwood were one person teams, so Joshua's win was over a very large number of students."
If students want to learn more about investing they can join Westwood's Investment Club or sign up for Mr. Garza's Money Matters class.