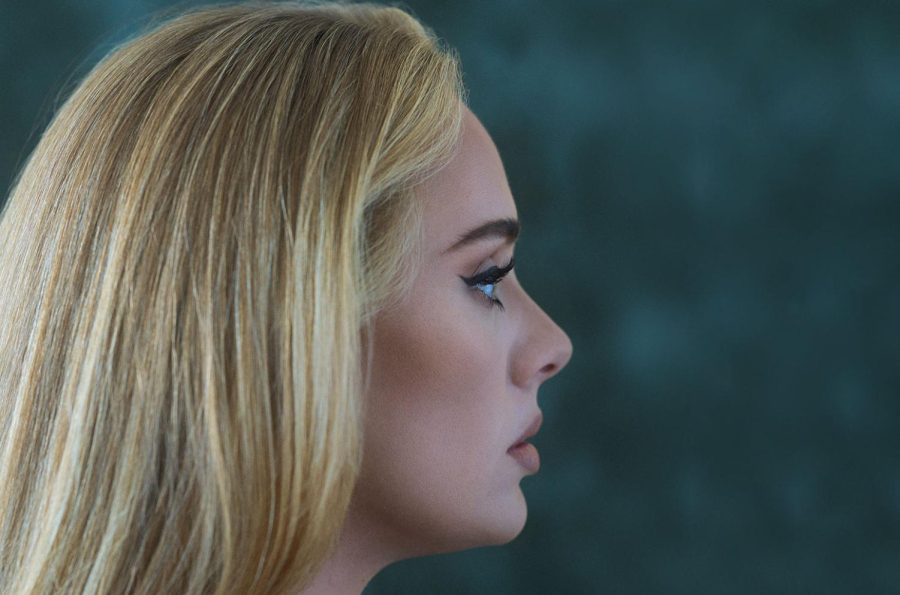 Photo By Billboard
Adele's '30' Gracefully Captures The Turbulence of Heartbreak
The first listen left me strikingly underwhelmed. Long gone were the days of dramatic, Hollywood-esque melodies featured in Rumour Has It or Skyfall. The experience of listening to Adele's music had previously transported me to a world of tantalizing mystique, but now I was impassively staring at the Spotify music bar, desperately counting the seconds until the album was over. Song after song, seemingly contradictory lyrics, and monotonous melodies fueled my searing disappointment.
On Nov. 19, 2021, Adele released her highly anticipated album, 30. A few days after initially hearing the album, I found myself clicking "play" on it again (note the use of the word "play" instead of "shuffle," as Adele recently advocated for this change in Spotify's interface.) Maybe I hadn't given it a fair chance the first time. After all, it was Adele, acclaimed vocal powerhouse and 15-time Grammy award winner. Surely she deserved a chance to rekindle the flaming passion fans used to feel for her music. 
The next few listens revealed a raw and powerful perspective on issues Adele has battled. Covering common themes of heartbreak and fear of change with exceptional grace, the record presents a poignant narrative of a woman dealing with desolating circumstances, mainly her recent divorce from Simon Konecki. While the melodic facets of the album weren't particularly alluring, those who appreciate delicately crafted lyrics—ones that evoke tangible emotions over situations they haven't even experienced—will find refuge in 30. 
The lead single, Easy On Me, is a graceful segue from her trademark piano ballads to some of the more intimate, lyrically-focused songs in 30. Her voice has a dulcet quality as she belts out a plea for forgiveness while she tries to find her bearings in a new and uncertain situation. Not one production element is present besides the piano and Adele's robust vocals, but somehow, the innate musicality of her voice is enough to provoke strong emotions as listeners interpret the lyrics to fit their own perspectives. Upon its release, this song broke the world record for the most streamed song in 24 hours with 24 million streams. 
I Drink Wine presents an almost humorous contrast between reminiscing on the days when "every single thing could blow my mind / soaking it all up for fun" and abruptly realizing that "now I only soak up wine." The lyrics are thought-provoking, the kind that make you want to replay the song over and over just so you can fully process the gripping quality of them. The soulful, jazzy chords and percussive elements come together to create a distinctive melody that stands out from the rest of the songs.  
Combining a heartfelt instrumental with sorrowful background vocals, My Little Love showcases the impenetrable bond Adele and her son share. Numerous snippets from conversations they have had are interspersed throughout the song, providing remarkably personal insight into her life. It's heart-wrenching to listen to, as Adele attempts to verbalize her complex feelings in a way that her young son can understand. At one point, she even dissolves into tears as she describes how utterly lonely she has been feeling since her divorce, marking this song as perhaps the most vulnerable one on the record. 
Can I Get It and Oh My God captured the attention of fans from the moment the album was released, mirroring some of Adele's most well-known songs in their production and style. Vastly different from many other songs on this album that center around despondent feelings, these show that Adele can still capture intoxicating passion and has the capability to experience it. They bring a necessary variety and liveliness to the project and truly showcase Adele's continual range and talent. 
A mellow atmosphere is created with All Night Parking Interlude. Featuring a sample from late jazz pianist Erroll Garner, Adele croons about the initial fascination she felt in a relationship. Lyrics like "I don't know how you got through to me / it's all happenin' so easily" illustrate the vulnerable feeling of breaking down your walls for someone. 
Now that she has graduated to penning mature and harrowing ballads, Adele has made it clear that her music will be geared towards an older audience from now on. Adele portrays authentic emotions so naturally, and while 30 may be underappreciated now, younger people may view the album through a different lens once they have grown into the feelings she sings about. Fans can expect songs with more sophisticated, but still equally captivating lyrics and melodies as Adele navigates life as a new divorcée. No matter where Adele's career takes her next, it's clear from her virtuosity and ubiquitous influence in the music industry that the impact of her music will never truly cease to exist.