Asian Representation Needs to be Highlighted in the Film Industry
January 11, 2022
Harmful East Asian Stereotypes Prevent Positive Representation In the Film Industry
East Asian representation is undeniably increasing in both quantity and quality. Released this September, Marvel's Shang-Chi grossed over $ 400 million at the box office. The film features a majority East Asian Cast and takes specific precautions to avoid racist stereotypes.
The trend of successful American movies with East Asian characters sparks hope that representation will continue to improve. However, harmful stereotypes regarding Asians are still common in the American film industry.
East Asian characters have historically often been portrayed in two ways; excessively timid and submissive, or cold, calculating, and unfeeling. Old Hollywood stereotypes such as the Dragon Lady fall into the latter, while tech whizzes, nerds, etc., fall into the former. East Asian protagonists are still relatively rare in Western media, and most are merely side characters who are underdeveloped or simply embody such stereotypes.
More modern tropes such as the "Asian Hair Streak," which refers to East Asian female characters commonly having a brightly dyed hairstreak to highlight their "different"/rebellious personality, are not always inherently problematic. However, this specific trope should be criticized because it still partially relies on the stereotype that most East Asians are submissive and unassuming. Not to mention, it's a very lazy way to differentiate an Asian character from the crowd.
Furthermore, interchangeability still remains an issue in American media. Since most cannot visually determine an Asian actor's specific ethnicity, this often leads to actors playing characters that do not have the same ethnicity as them. An example of this is the popular rom-com To All the Boys I've Loved Before, which stars Vietnamese-American actress Lana Condor as half-Korean Lara Jean Song Covey, or Teen Wolf, which features Korean-American actress Arden Cho as a Japanese fox spirit.
One could argue that an actor's job is to portray someone who they are not, and therefore such casting is not an issue. However, East Asian cultures are starkly different, and if a character is created to portray a certain culture, then accurate casting is important. An actress of Chinese descent will, in most cases, not be able to accurately portray someone of Japanese heritage, nor will an actor of Korean descent be able to accurately represent someone who has grown up with Chinese culture. If a certain culture is an essential component of a film, then it would be ideal to cast actors who are also of that culture.
While the American film industry is making large strides in East Asian representation, especially thanks to the efforts of Asian-American filmmakers, there are still stereotypes and issues that must be fixed in the future.
About the Writer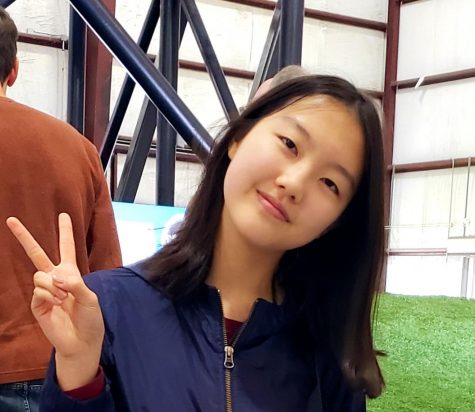 Yunoo Kim, Community & World News Editor
Class of 2022

When I'm not at school, you can probably catch me reading, writing, or doodling. I love watching old Disney movies and listening to...
Leave a Comment
Including Western Asia Is Pertinent to Fully Encompassing Asian Representation
Representation is more than a quota, more than representing for the sake of encapsulating diversity. It should be about chronicling the stories that are unique to different cultures but are truly indicative of the larger human experience. The ornate richness of varied cultures and backgrounds culminate into the intricate cloth that covers our collective society. 
I will be delving into Western Asian representation and utilizing my perspective as an Iranian-American to specifically detail Iranian representation in American film as well as the greater media industry.
As an Iranian American, I've long dealt with the distinction of my two identities. The categorization of the Middle East is often slandered with negative connotations. A region ripped apart by autocratic governments and the Western powers that seek to intervene, the Middle East (or more properly categorized as Western Asia) has faced long waves of instability. America has had a long and tumultuous history with Iran. There have been moments of relative peace and even allyship, but after the 1979 Iranian Revolution, America and Iran have been foes, stuck in a perpetual tug of war, plighted by the possession of power. This enduring conflict may be one reason why Western Asian representation is extremely uncommon in American media.
In terms of Iranian representation in Western media, the sources are scarce and demeaning. Often marked as terrorists in cop TV shows or bumbling frauds, it's safe to say that the times Iranians are referenced in TV shows and films are far from flattering. There are times when an Iranian American actor will play a role and are not referenced to be Iranian. For example, Ally Nelson, a character in New Girl who is not Iranian will sometimes speak loudly in Farsi (the language native to Iran) for comedic purposes and to sound harsh in loud radiation. Sometimes, they will have non-Iranian actors play an Iranian role. Additionally, oftentimes they will categorize all subregions of Western Asia into one, calling one character Afghani or Iraqi and having them speak in Farsi, spewing a random concoction of words in brash tones.
Representation is something I've desperately desired throughout my youth. I've never seen someone like me, someone who is proud of their Iranian heritage as well as their American identity. Bushy browed and bilingual, someone who is not shying away from exhibiting their distinct features, proud of their identity and all it encompasses. Someone who embraces their Iranian culture but also is an individual with a dynamic character that possesses aspirations, goals, and dreams. Someone who is distinct from their culture but also intrinsically linked to it. I can not and even in my research could not distinguish or find one Iranian American actor that portrays a positive depiction of an Iranian American character. This is so saddening and it is not something unique to Iranian representation. It is extremely difficult to find Afghani, Iraqi, Turkish, or other Western Asian-American characters, and when those hidden representations are unearthed, they are very rarely accurate and positive.
It is not about crafting "perfect" or unflawed characters. It's about capturing authentic stories that seek to revel in reality and capture cultures unfiltered.
In truth, the Iranian-American population is slim, equalling a feeble one percent of the country's population. Despite this marginal quantity, there are Iranian-American creatives who should be highlighted in the media and discover a spotlight, catapulting and capturing the Iranian-American experience as well as the immigrant culture prevalent in the U.S.
It is about centering stories that reflect on Iranian culture and how it can meld and pair with an American identity. Uplifting Western Asian American stories and histories is critical in telling the American story, just as the immigrant experience is synonymous with our shared narrative as a nation. 
About the Contributor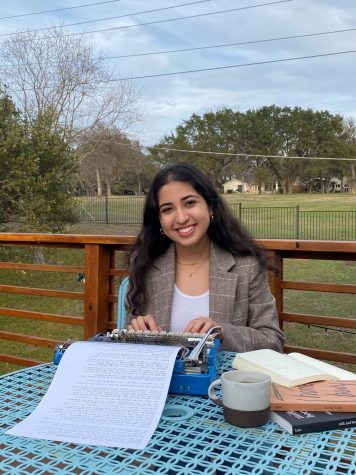 Keana Saberi, Editor in Chief
Class of 2022

Looking forward to my senior year, I am ecstatic to be serving as Editor in Chief of an organization I so cherish. Writing is of the utmost...
View 2 Comments