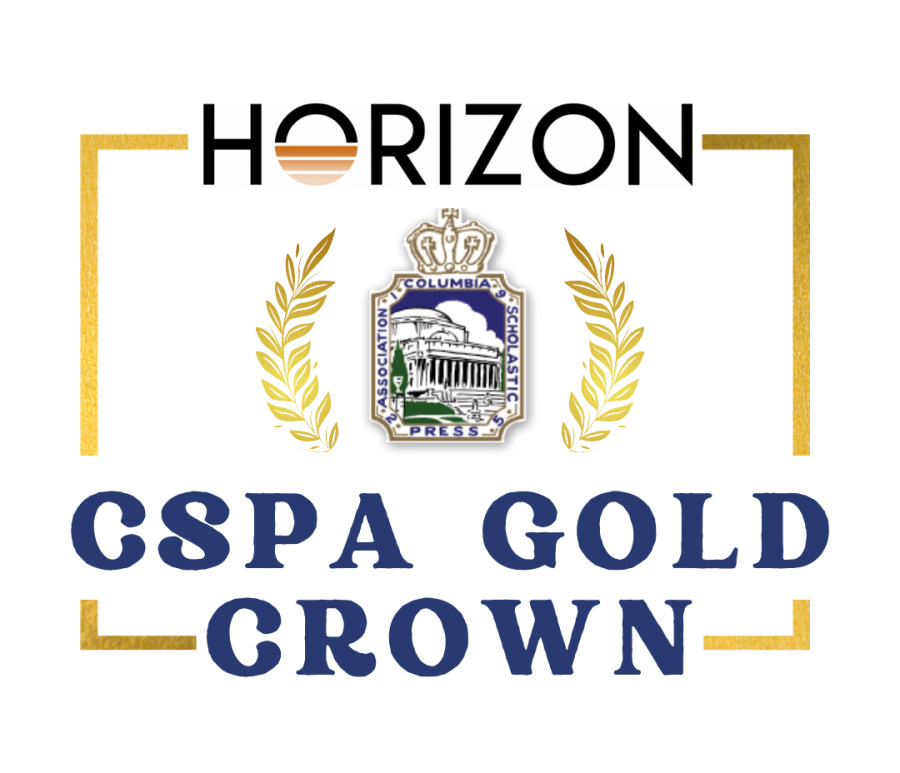 Westwood Horizon Receives CSPA Gold Crown, Placing Into Top High School Digital Newspapers in Nation
March 31, 2022
The Horizon was awarded a Gold Crown by the Columbia Scholastic Press Association (CSPA) for the first time on Friday, March 18. A total of 13 digital newspapers nationwide received a Gold Crown this year, judged on design, photography, concept, coverage, and writing.
"This award really recognizes the work put in by many students over several years," adviser Lanie Catuogno said. "It takes time to build up a program, and the past editors have continually raised the standards of our publication. I'm so incredibly proud of my students for what they have achieved. This award is well-deserved."
In the past years, Horizon has been a recipient of the Silver Crown in 2018 and 2019 but has never been presented with a Gold Crown. Publications are selected for Crown accolades based on a holistic approach to overall quality in head-to-head comparisons. The judges invited are rotated continuously in order to promote new perspectives. This year, nine retired advisors, professional journalists, and journalism professors from all over the country reviewed 817 publication entries in digital news, hybrid news, print news, general magazine, literary magazine, hybrid general magazine, hybrid yearbook, and print yearbook. 
For more information about the CSPA and its awards, visit this website.