Adding Fuel to the Flame: LeBron James is the Basketball GOAT
One of the great debates in NBA history is regarding the greatest of all time (GOAT). Recently, two players seem to be fighting for the number one spot of all time: LeBron James and Michael Jordan. Each player is great, but one has to beat out the other. This article will evaluate all aspects of the argument.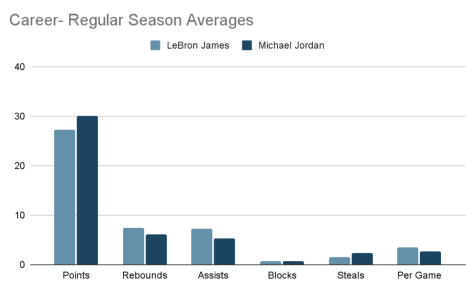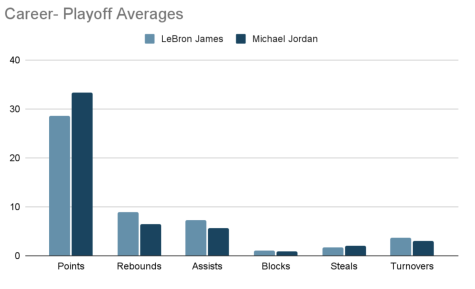 These two tables compare and contrast Jordan and James's regular season and playoff averages. Jordan beats out James in points per game, but James owns every other statistic. Both players level up when the playoffs come around, and you can see that as their averages for every statistic increase. 
Jordan has won six NBA championships, while James has only won four. However, James has appeared in the NBA finals ten times and had a stretch in which he went to the finals for nine years straight. Jordan won all his championships with the Chicago Bulls, and James has won a title for all three teams he has gone to. James has played with the Cavaliers, Heat, and the Lakers. 
Along with that, James is the NBA's all-time leader in points. James is also first all-time in playoff points and second in all-time playoff assists. James is entering his twentieth year in the league, and his production hasn't dropped a bit. James has had the greatest longevity out of any NBA player. 
In the end, there has to be one winner, and James is the guy. His elite passing skills, along with his scoring when he needs to win me over. James has one of the most all-around games of all time and is also one of the most clutch players. James won the greatest NBA Finals series of all time, as he was down 3-1. James won the next three games, bringing his hometown team an NBA championship. James proves too much for Jordan to fulfill, which is why James is the greatest player of all time.