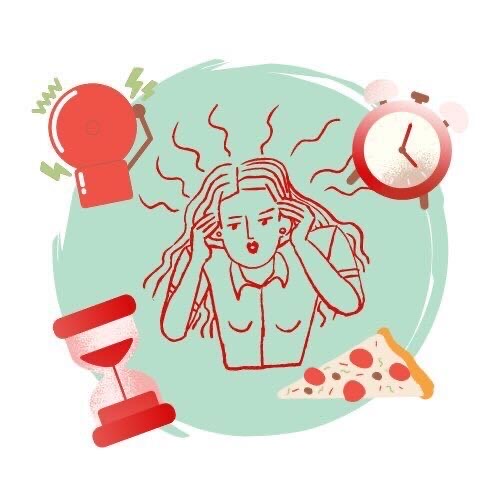 As the new school year is approaching, many changes are bound to take place, especially in the bell schedule. Everyone has a place to be at certain times, and students have relied on the bell schedule to get where they need to be in time and get things done. However, this new bell schedule for the 2023-2024 school year may challenge students during their day with added class time, lessened Flex and lunch time. 
In the previous school year, the duration for Flex was only 40 minutes. Students have relied on Flex to work on assignments, tutoring, studying, and socializing in club activities on Fridays. Flex is an important part of a student's schedule and many students took advantage of its benefits. Now with less time on the clock to get things done, students cannot dedicate quality time to their school work or participate in club activities. Flex has now been shortened to 20 minutes, which gives students much less time to get their tasks done. This unfair disadvantage will challenge students to rush in such a short amount of time, especially for those who participate in afterschool extracurriculars and activities and have less time to work at home. Flex is important because it lifts the burden of having to do work at home or have to rush in class. Even for those who have no work to do, it gives students time to relax and socialize with friends during fun Friday flexes. Essentially, Flex gives students a break from the already difficult and draining school day and taking time away from Flex will be academically detrimental to students.
Last year, lunchtime was 45 minutes long. Students spent this time waiting in the lunch line, socializing with friends, going out to the local P-Terry's to get a quick lunch, studying and eating. Students also had long wait times to heat up food in the microwave when they brought a home lunch. Now only having 30 minutes during lunchtime, students won't have time to wait in those long lunch and microwave lines, or go across the street to get a bite to eat and come back to school in time. Because of this, students may not have enough time to finish their lunch and even socialize as lunch time is the time of the school day to relax and nourish the body. According to an article by Harris School Solutions, not eating will affect learning and students will focus less as they find their stomachs growling. Less time for lunch will have a negative effect on students, mentally, physically, and academically.
These changes should be reconsidered for the health of the students. We need this downtime during the day to recharge our brains and satisfy our stomachs. Lessening them will only hurt the students' success.