Mass Shooting at Sutherland Springs Kills 26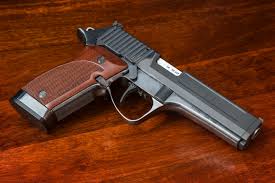 Hang on for a minute...we're trying to find some more stories you might like.
In a small town outside of San Antonio, the hymns and prayers of the First Baptist Church of Sutherland Springs were suddenly silenced when shooter Devin Kelley gunned down 26 people and wounded 20 on Sunday morning, Nov. 6. In the largest mass shooting Texas has ever seen, both adults and children, the youngest being 18 months, were killed and many are still in critical condition. Not a single person left the church unharmed.
"This isn't a guns situation," Trump said in a tweet. "This is a mental health problem at the highest level. It's a very, very sad event."
President Trump's claim that this was not the work of lax gun laws has upset many citizens of Texas and America as a whole. Kelley walked into the church with not a 'basic' over-the-counter gun, but an assault rifle.
According to CNN, Kelley, was found dead outside Guadalupe after a Sutherland Springs citizen chased him away with their personal rifle, although said rifle may not be the official cause of death. His official background was a white male who obtained his weapon from pure luck: an error from the Air Force where his impressive rap sheet of arrests and domestic violence had not been updated, despite spanning several years. Being a convicted with violence on a federal level should have stopped Kelley from being considered to be allowed to purchase the gun, but due to this error, the Air Force has been thrown under inspection in order to stop another future massacre.
Kelley's assault on the church, according to some, was meticulously planned. He calmly walked into the building dressed in black tactical gear and a ballistic vest before starting to shoot. According to NBC, Kelley did had a personal vendetta against his mother-in-law, which could pose as a motive, but she was not even in the church at the time. Whether she was his intended target or not shares little insight and gives little consolation to the townspeople because in a supposed attempt to end her life, he ended 26.
His attack was so brutal and merciless that he was reported to gun down anyone who attempted to leave the building, going as far as shooting those already on the ground multiple times. Official authorities believe that based off of the number of times reloading, seven, that he could have fired several hundred shots in the church.
In wake of this tragedy, the community is trying to piece themselves back together, sending prayers and kind words to their local hospital as victims fight to get their lives back.
"What do you say?" Principle Mario Acosta said. "I'm at a loss for words. All I can tell the students is that we [the administration] do all that we can and are constantly revising and revisiting the way that we keep students safe because the number one priority of a school and for me is to keep my students safe."
New updates are being shared with the world as every hour ticks by, but what we know as of today is the carnage created at a small Texan church was not officially the work of a terrorist. A terrorist, in the simplest terms, is someone who acted out violently in a deliberate attempt to harm or intimidate a specific religion, race, gender and/or sexual orientation. While Kelley caused mass panic and harmed many, he does not fit under this definition.
"There were no flags raised and nobody knew what to call it because it doesn't fit what their definition of what a mass shooter should be," Varshinee Sreekanth '18 said. "A mass shooter has to fit a certain profile or otherwise they [the media, politicians] won't call it terrorism."
Despite the fact that Kelley is not a terrorist, he brought terror and heartbreak into the lives of all in Texas, leaving the people of Sutherland Springs broken but beginning to heal.