Class of 2016 Starts College Application Process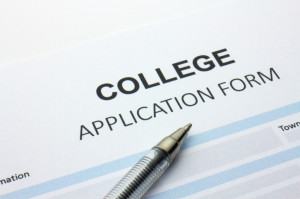 As summer comes to a close, students are scrambling to start on summer homework, make last minute plans, and get their sleep schedules back in order. For the Class of 2016, however, the end of summer also signifies the beginning of college applications.
Both the Common Application and Apply Texas officially opened on August 1, and most colleges with rolling admission have been open since July. Colleges with independent application systems, such as the University of Pittsburgh and the University of Washington, open at much later dates (August 15 and October 1, respectively). Members of the Class of 2015 stress the importance of starting the application process as soon as possible, despite the fact that most college application deadlines are months away.
"I'd say to be proactive and get things done as soon as possible, even though it's scary and you don't want to face everything you have to do," alum Chandra Tummala said. "Just jump in, get it done, and definitely start early."
Even though the Class of 2015 may have experience dealing with college applications and can lend a helping hand, most students still struggle with their applications. The college application process is notorious for causing stressful times for some seniors. To help combat the stress, many students count college search websites such as Cappex, CollegeBoard, and Niche as important allies.
"The Princeton Review and USA News' college search tool [Best Colleges] are really helpful as well," Gabby Grifno '16 said. "That and just going directly to school's websites is what I usually do."
Although college search websites can help take some of the anxiety out of applications, it's important to step away from applications every once in awhile to relax. Like most stress-inducing activities, managing stress negatively – i.e., putting all energy towards college applications and nothing else – can lead to potentially harmful effects. Be sure to take a break by hanging out with friends, watching television, or exercising. For other ways to de-stress, students can check out our article "How to De-Stress After AP Exams" by Anilya Krishnan '16 and Roshni Mahendru '16.
Remember, Class of 2016: try not to stress out about college applications too much. We'll make it through this.